Club Founder
Staff member
Lifetime Member
Supporting Member
Feb 13, 2013
16,123
50,520
113
Ownership


1000-5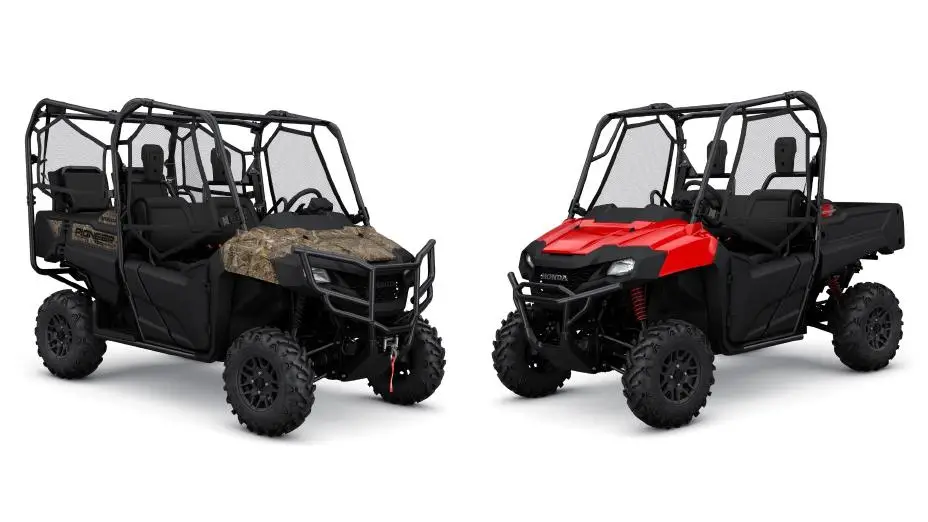 August 5, 2022 — ALPHARETTA, Georgia
Midsize multipurpose side-by-side features key updates
FourTrax ATVs set the bar for multipurpose ATVs
For the 2023 model year, American Honda today announced updates to the Pioneer 700 midsize multipurpose side-by-side, as well as the return of the popular FourTrax line of rec/utility ATVs. While each of these models has specialized applications, they all share Honda's legendary reliability and offer unmatched versatility, from the ranch to the trail.
Known for its heavyweight capability on the worksite and lightweight handling on the trail, the Pioneer 700 builds on its strong reputation with key improvements for 2023. Its refinements are aimed at improving performance and comfort, increasing storage capacity and enhancing accessory integration. The Pioneer 700 is offered in three different trim levels, including a new-for-2023, top-of-the-line Forest version, which includes premium features and preinstalled accessories to enhance the recreation experience. Other trim levels are Deluxe and standard, and each of the three versions is available in both two- and four-person configurations.
Honda's FourTrax line of rec/utility ATVs includes a wide range of models, each offered in a variety of trim levels and colors. The FourTrax Rincon returns for 2023, well-equipped for work or play with a powerful 675cc engine and long-travel suspension. Boasting independent rear suspension, the 518cc FourTrax Foreman Rubicon provides a smooth ride on the trail and superior traction for handling tough chores on the farm. Offering the same package, but using swingarm rear suspension, the FourTrax Foreman 4x4 excels when work calls, with impressive towing performance. And finally, the hardworking FourTrax Rancher is available in eight distinct trim levels, offering consumers the choice between features like Honda's Dual Clutch Transmission, Electronic Shift Program, two- and four-wheel-drive and more.
Pioneer 700
From rolling up sleeves for tough jobs on the ranch, to weekend trail-ride adventures with family, the Pioneer 700 is as versatile and capable as they come. For 2023, Honda's midsize rec/utility side-by-side is updated with new features that improve performance and comfort, increase storage capacity and enhance accessory integration. Offered in two- and four-seat configurations, as well as standard, Deluxe and Forest trim levels, the Pioneer 700 is now further specialized to best suit customers' needs. Of course, it continues to offer the great features that have made it one of the most popular vehicles in its class, including a dump bed, refined handling and Honda's legendary reliability.
Colors (MSRP)

Pioneer 700-4 Forest: Honda Phantom Camo® ($16,899)
Pioneer 700 Forest: Honda Phantom Camo ($15,399)
Pioneer 700-4 Deluxe: Red; Reactor Blue ($14,899)
Pioneer 700 Deluxe: Red; Reactor Blue ($13,399)
Pioneer 700-4: Olive; Black ($13,299)
Pioneer 700: Olive; Black ($11,799)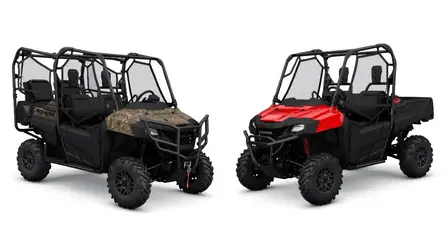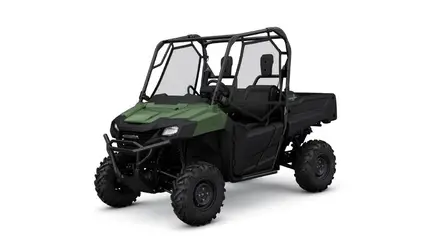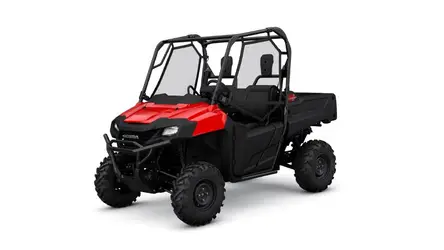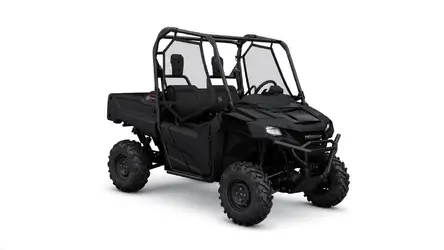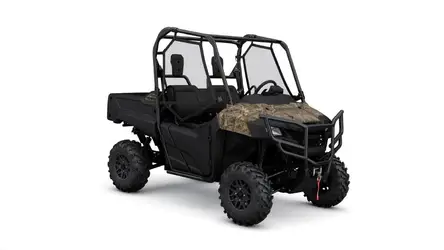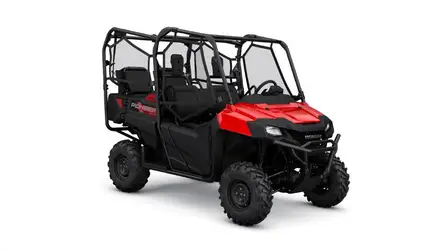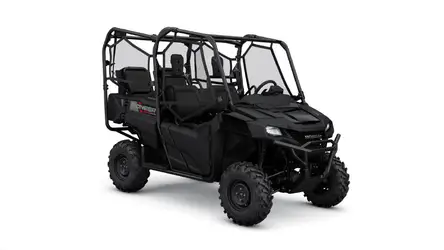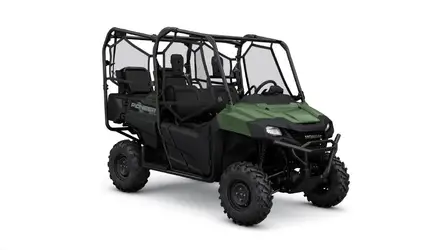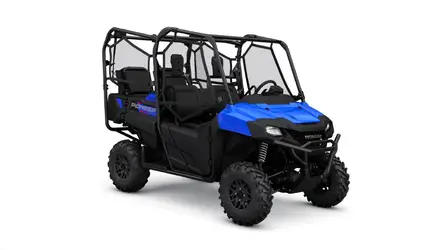 Last edited: