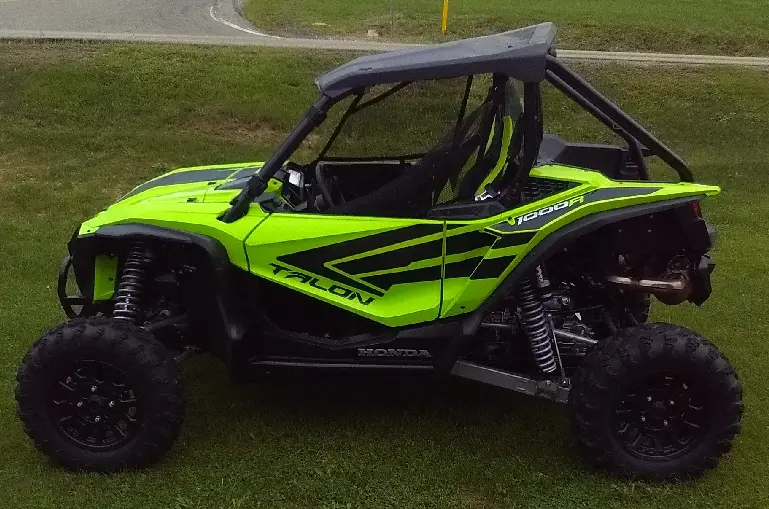 A showroom stock 2020 Talon R with 268miles.
Have on the way from Super ATV front bumper, Black ops winch, half windshield, skid plate, and seat belt over ride.
JEI Nerf bar/tree kickers.
Mud busters to fill the hole at the back of the cab.
Twin air air cleaner kit. I have had a Twin air on everything I have owned since the 80's from CR125/250s, 250Rs, to 450Rs, don't see why the Talon should be any different.
Light bar, dome light, and back up lights I already have.
Soon as I make tractor supply I will grab some kinda box for the bed.
Stealing the Tusk wheels and tires and Pro Armor 5 points off my Maverick.
Once I have more time, my father and I will build rear bumper, tail gate, and spare tire carrier.
Hope to add in the near future the instrument cluster relocation equipment, I see there is a couple good options on this site. Reroute the air intake. Add the under hood storage compartment. Either build or buy lower door inserts.
Will add pictures of the parts when they arrive and after they are on.