Jul 6, 2020
13
40
13
Ownership


1000-5
All pictures of damage are attached!
So I bought a Pioneer 1000-LE Just 3 weeks ago June 12, 2020. I live in Kenton, Ohio. I drove all the way to Southern Honda Powersports in Tennessee to get this machine. Southern Honda is Awesome BTW. Had a great buying experience & was well worth the drive!! So the Machine I purchased was the dealership demo model. It had 437 miles on it when I bought it. So I got a pretty good deal on the machine, and the 1 year factory warranty would start the day I purchased the Pioneer. I also purchased the 5 year Compass platinum protection package from the dealer just to be safe & to cover any surprise costly repairs.
So I am driving in my freshly mowed field the other day June 25, 2020, I had just turned around and started to go again. Hit a small rut in the field and I then heard the tire rubbing, so I brought the machine to a stop. I thought I had blown a tire until I got out to check the damage. From the pictures you can see that I broke the bolt attachment that connects to the A-Arm.The attached pictures shows the tiny rut that I hit, and the exact spot that the machine came to a stop after hitting it. I was pretty bummed to see that the bolt mount had failed. I don't know if this has happened to anyone else, but it doesn't look like there is a whole lot of meat on the part the bolt attaches to. This Machine has the Fox suspension, and I had it on level 2. I was the only rider at the time, and this should not have happened. I was just getting ready to go on a trip to Kentucky with my son and do some riding.
So the first thing I do is contact the dealer where I bought it. The General Manager of The Dealership assures me. "This will be covered under warranty, even at another dealership"
I then take it to my local dealership in Marysville, Ohio the morning after the damage June 26, 2020. The Service Manager was very friendly, and took care of me as soon as I arrived. He takes a look at it, and immediately starts to tell me, "I don't know if Honda will cover this" He said it will need a whole new frame or a new Machine. I dropped it off over a week ago now, and have not heard anything back from them. I called the other day & they said they were waiting to here back from the regional service manager & that they would let me know soon. I hope to hear something soon!
In the mean time I called Honda Costumer Support In California, and filled them in on the entire situation with pictures. They were friendly & said that they could not do anything until the dealer started the process. I live in Honda community, and have had all sorts of Honda Motorcycles, Cars, etc. my whole life. My Dad retired from Honda, and they have been good to my family & community! I am confident that Honda will take care of this & get me back in my Machine, with a new frame, or an entirely new machine all together! It's just a bummer that I only got to enjoy it for a total of 58 miles
Hoping to be back riding soon! Stay Safe!!
This is what I saw when I got out of the machine to check the damage.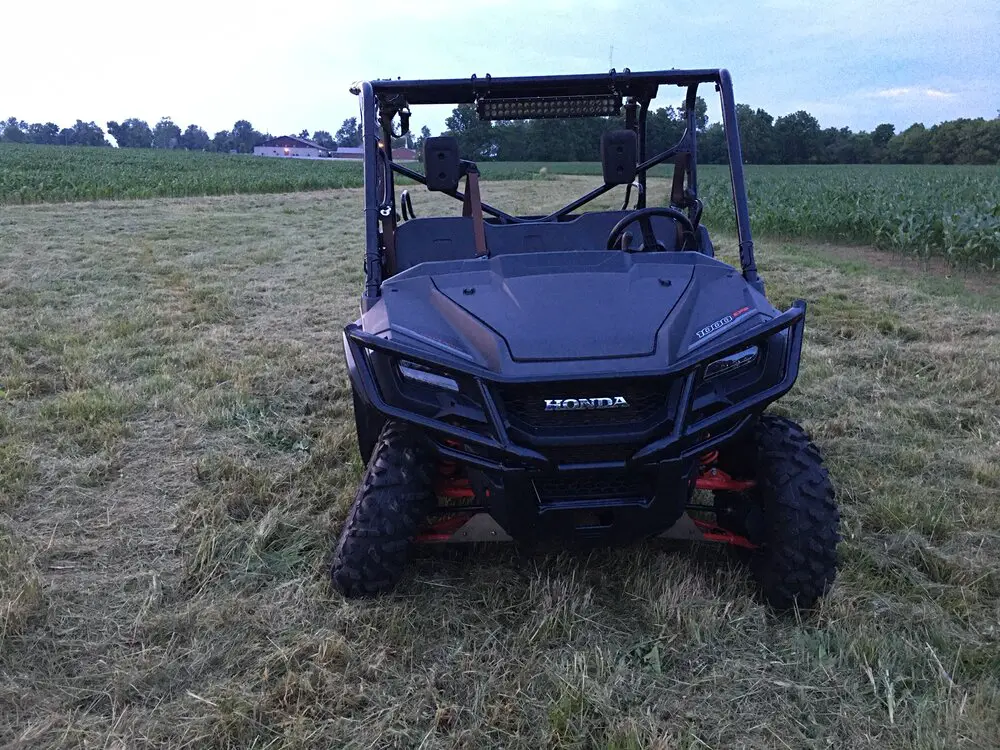 This is the small rut that I hit & exact spot where I came to a stop after hitting it.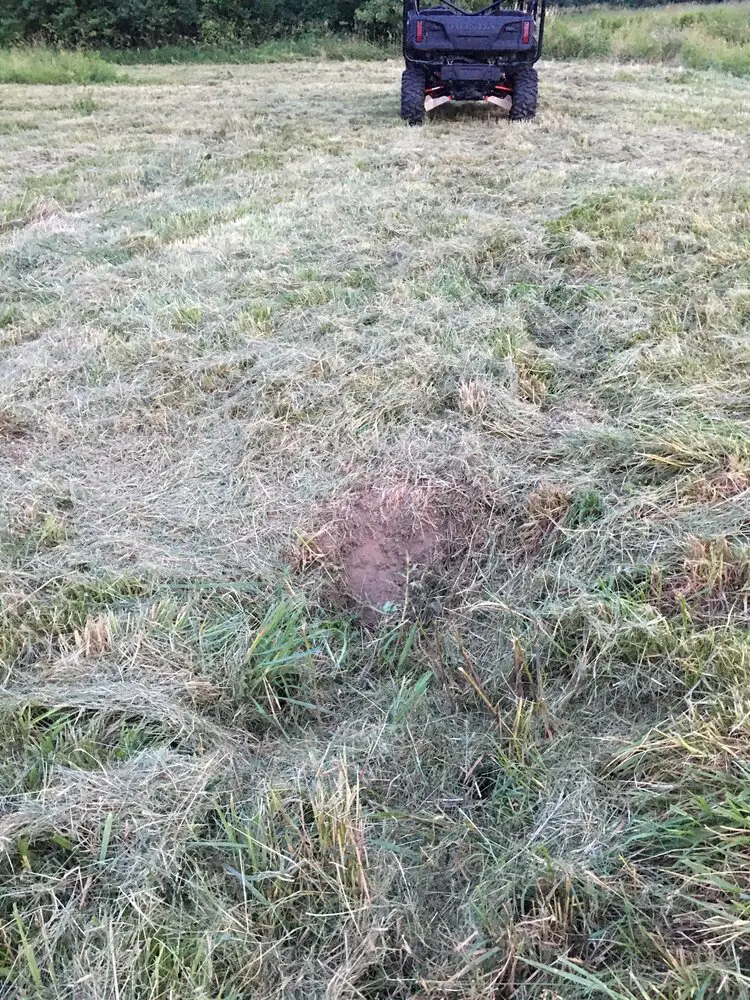 Here you can clearly see where the failure happened on the bolt mount that is attached to the frame.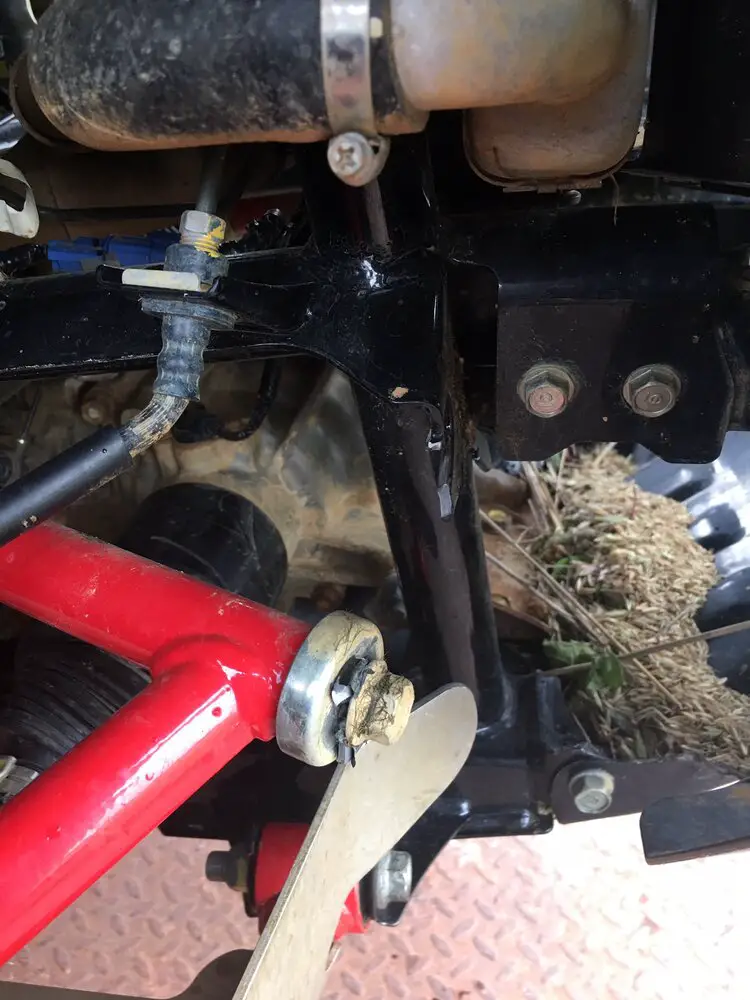 It also bent the other side of the A-Arm mounting bolt location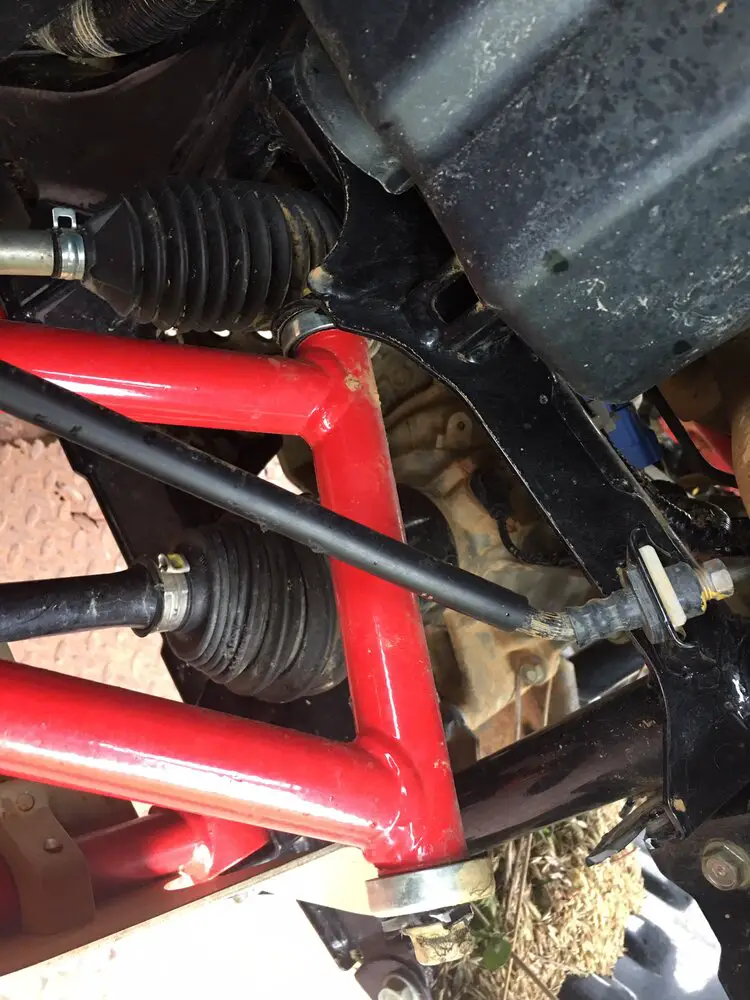 Only 112 hours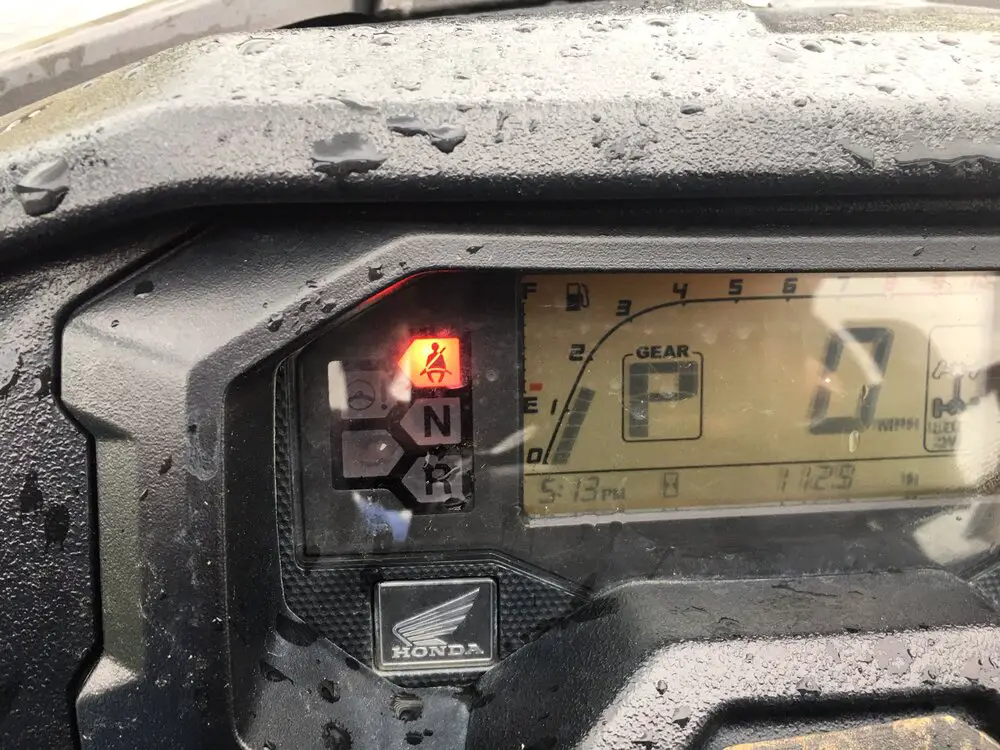 only 495 miles !!