Robobrainiac
Well-Known Member
Lifetime Member
Jul 15, 2020
2,029
6,983
113
Ownership


1000-5
I would like to start a thread to complain about a product. Mainly wheel spacers. I will update this thread as I receive updates from the seller/company.
I purchased 2" spacers and 1" spacers from the above company in may of 2021. I paid $95 for all 4. Quality seemed great out of the box. The spacers arrived in good condition and I have been running them now for 2 years with no problems.
I needed to change my front 1" spacers to 2" spacers to clear a set of control arms I recently installed. I paid $80 last week for the 2. It seems price has gone up everywhere. I opened my package today to find the spacers faced towards each other, seperated by foam, wrapped in bubble wrap. Packaging was what someone would expect and done well. However the spacers are damaged. I would have to assume by the way they were packaged the damage was done prior to shipment. Based on how well they were packaged. I have sent pictures and an email to the company and I am waiting a response.
The spacers have multiple scratches, both have several dings to their faces with 1 heavy ding that would require grinding before a flush mated surface could be achieved. 1 of the wheel stud tips is slightly smashed.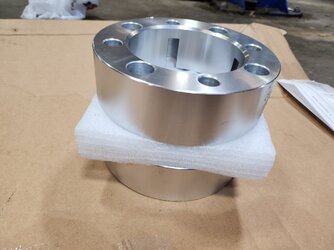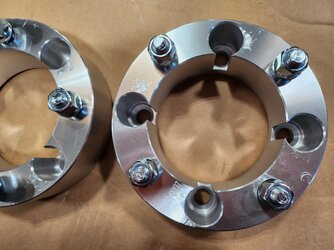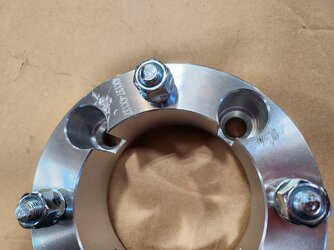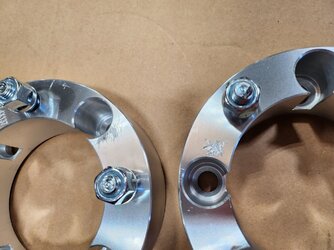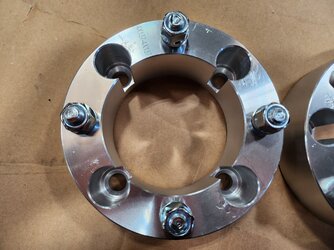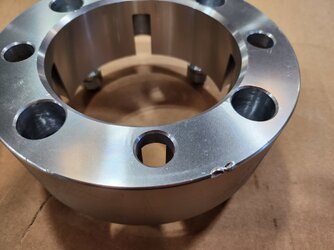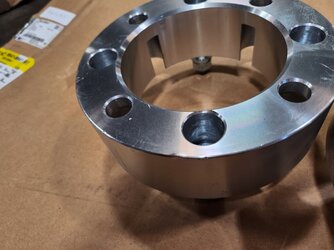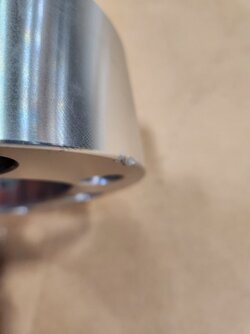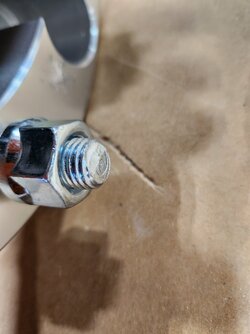 Last edited: