Club Founder
Staff member
Feb 13, 2013
12,377
27,332
113
Ownership


1000-5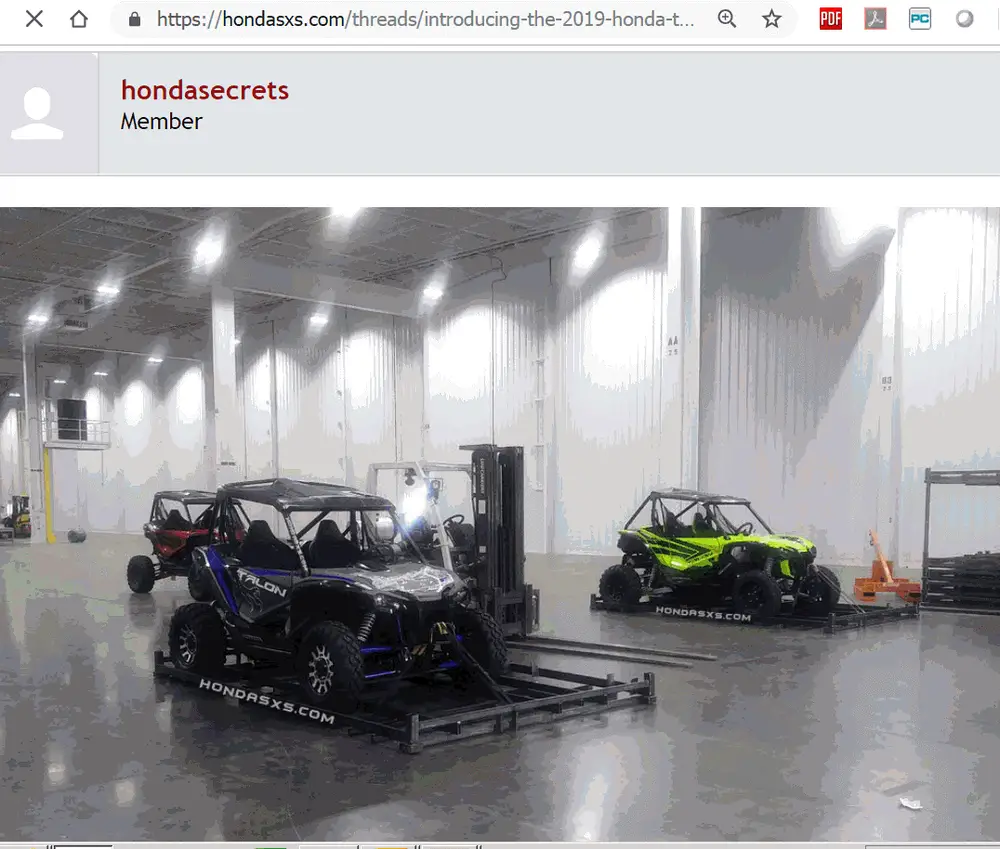 Honda of South Carolina
says it knows who took the unauthorized photos of its new
Talon
side-by-side sports vehicle inside its Timmonsville factory.
Honda said in a federal court filing last week that it identified the photographer and deposed him on July 30. Honda also sent a subpoena to the photographer's current employer seeking further information. Responses to that subpoena are due Tuesday and a federal judge gave Honda until Sept. 11 to file a complaint that names the defendants.
Honda previously obtained the identities of two people who posted Talon photos and specifications to online forums devoted to power sports vehicles.
To date, they have been referred to only as John Does. #1, #2, and #3.
The
Talon 1000R
and
Talon 1000X
are Honda's first foray into the "sport" side-by-side market, which features high-precision off-road vehicles for more than one passenger. Honda said it invested more than $45 million in a new 115,000-square-foot facility off
Interstate 95
to build the Talons.
But before their official launch on Nov. 27, photos and detailed, confidential information about the Talon models started showing up on Internet site
hondasxs.com
The manufacturer says the Internet postings violate state and federal trade secrets laws, as well as breach of contract and breach of fiduciary duty laws. Honda has been investigating the unauthorized photographs and postings since its lawsuit was filed in January.
The manufacturer is seeking unspecified actual and punitive damages, as well as attorney's fees.
Source -
Honda SC says it's closing in on corporate spies