Jul 23, 2020
50
136
33
Ownership


500
Hello Everyone,
I've had my P5 for a few weeks now and have had packages with accessories and add-ons rolling in every day since then.
The purpose of this thread is to catalog the changes and give you guys some pictures of what we've been up to. It should also be a good place for you guys to ask about some of the custom work we have done with vinyl, powder coating, mounting brackets/hardware, and anything else you may want to know a little more about.
Picking it up from the dealer: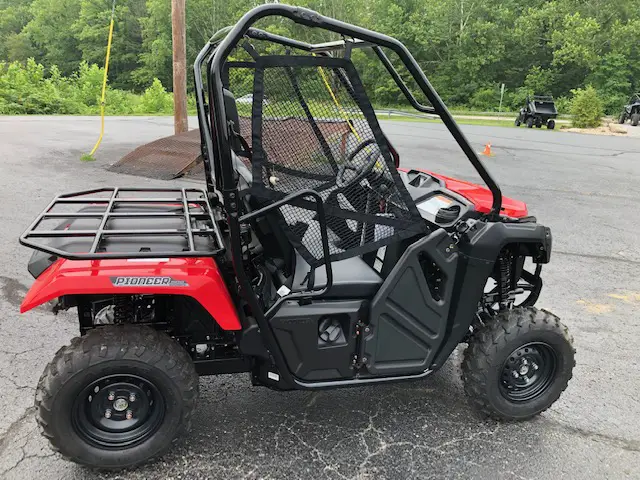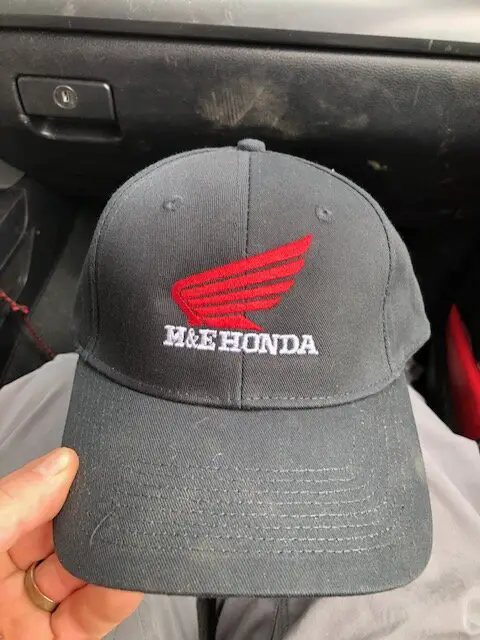 Welcome to the team: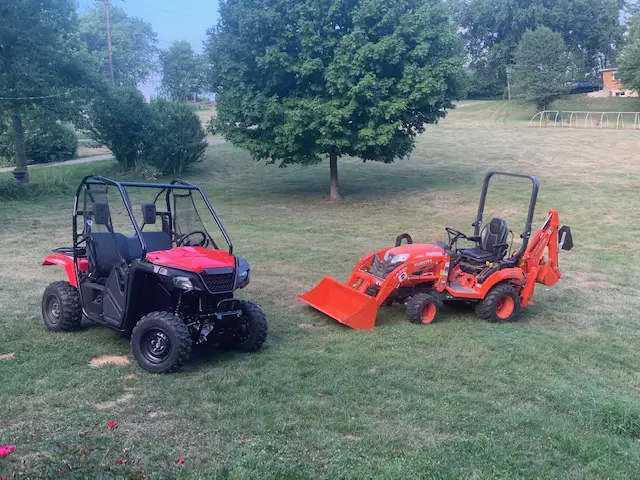 Whatever I had laying around for a roof cover and speakers: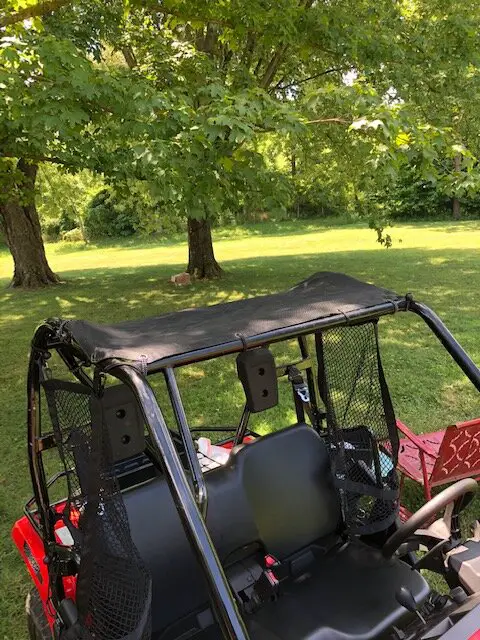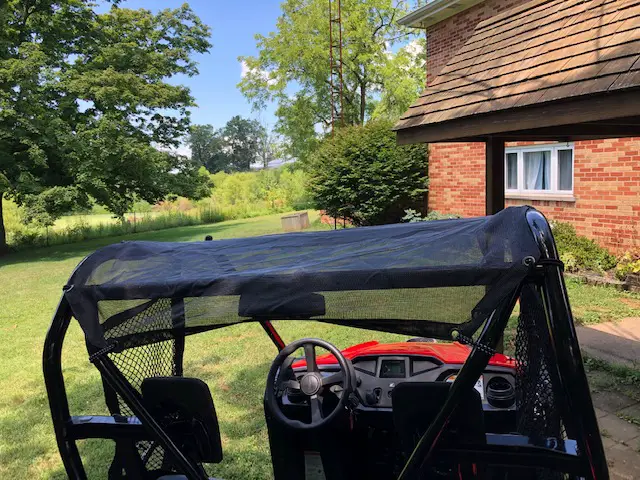 First real upgrade, Warn VRX 25 S winch (also vinyl cutouts for the front Honda logo):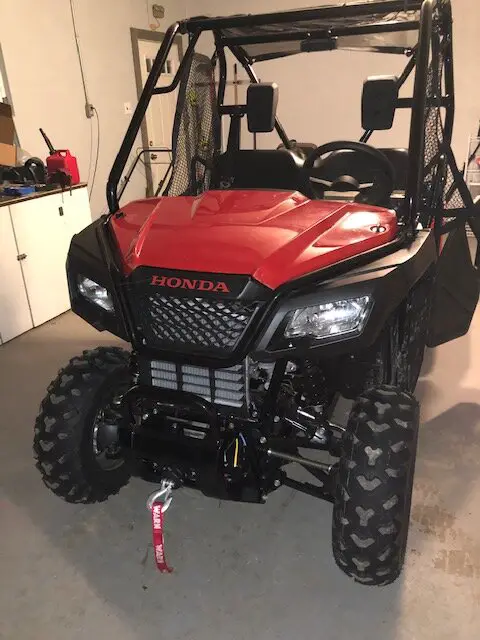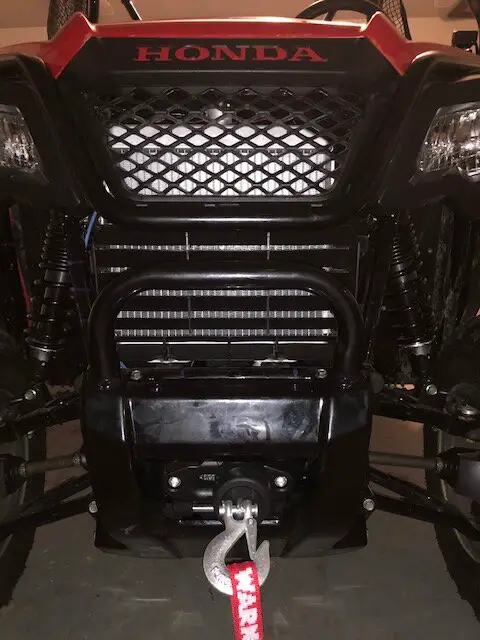 Powder coating the fair lead Honda Red because why not: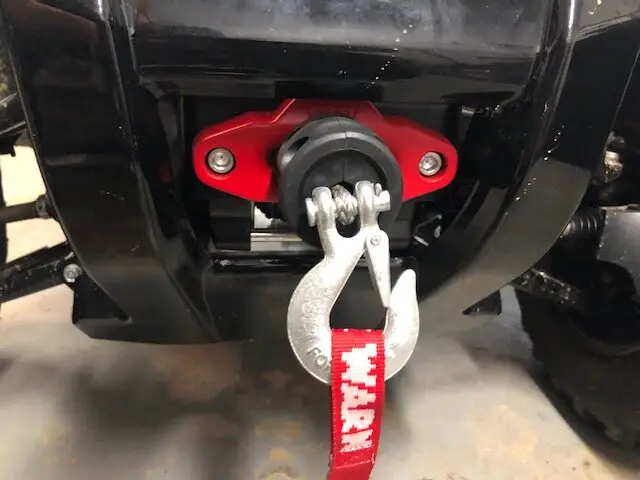 Long weekend results. Goodbye naked cargo rack.
Better Built 48 inch side mount toolbox installed with custom cut aluminum mounting brackets. Brackets are counter sunk and powder coated black.
Curt universal ATV cargo rack custom cut to fit how we wanted it to, used the mounting hardware that came with it. Cargo net we had laying around works well.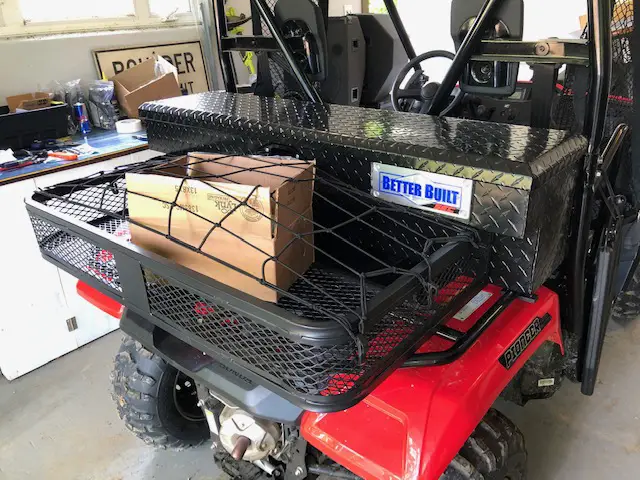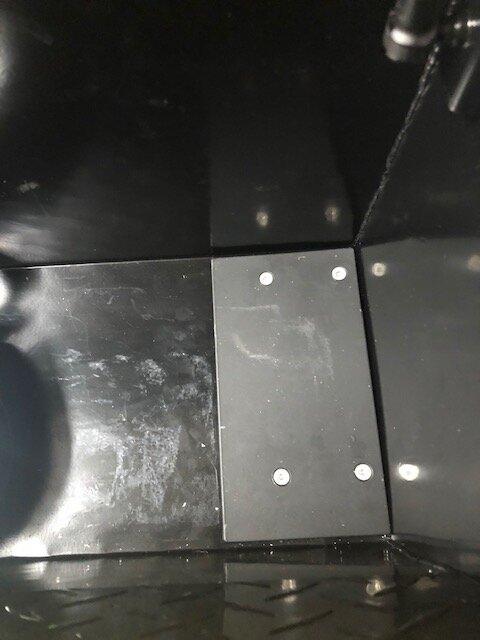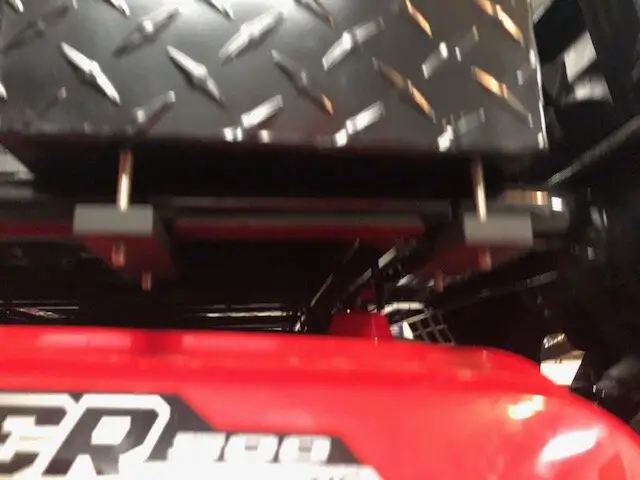 Rotopax gas can installed on the cargo rack, fit surprisingly flush with the toolbox for being the one part of this build that wasn't pre-measured 1000 times. The hardware is custom cut aluminum powder coated black. Added a 3/4 inch thick board of UHMW cut to fit in the gap that was present after cutting the Curt rack. Now we can haul golf balls if we want to.
Went ahead and did the first service while it was in the garage (75 miles/15 hours in). Used the Honda oil change kit for the engine oil and filter and put 75w140 Royal Purple Gear Max hypoid gear oil in both differentials. All other checks came up normal.
Also added a red vinyl Honda Powersports logo to the back of the rack, probably my favorite ad-hoc decision of the weekend: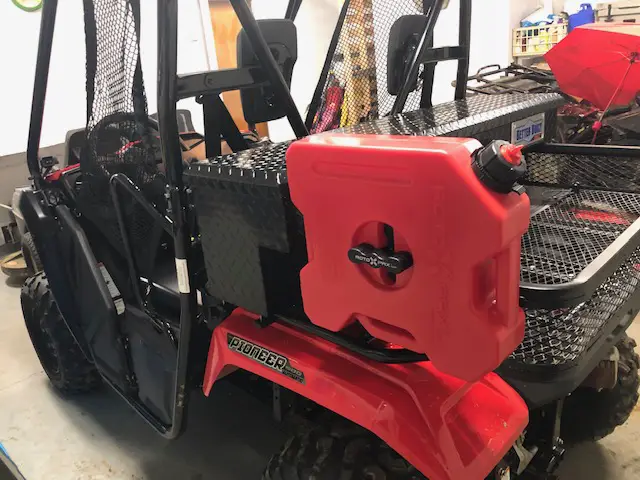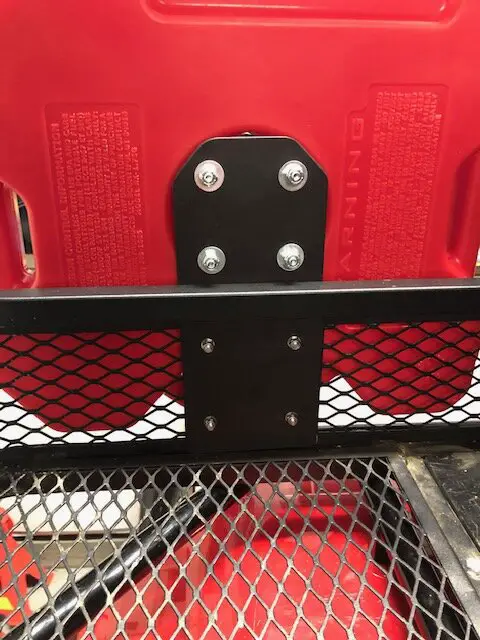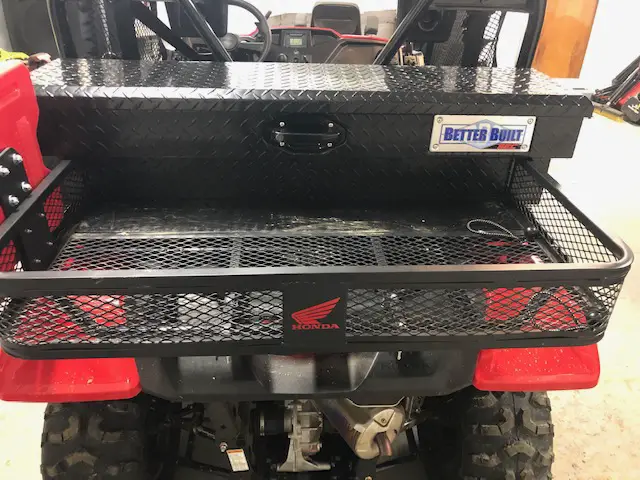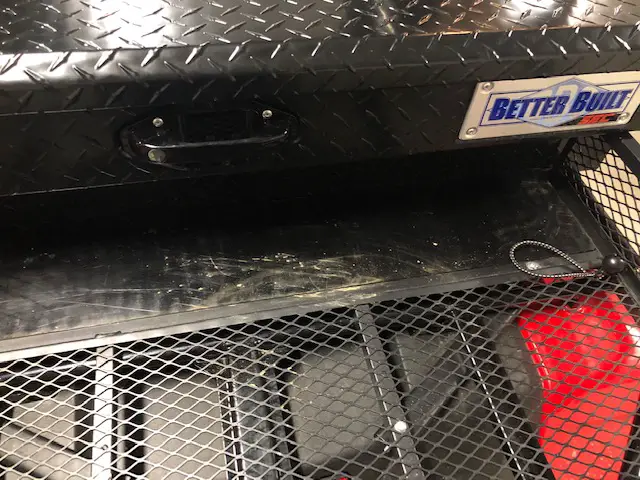 Hopefully you guys get something out of this! My plan is to keep this thread alive and continue to catalog our upgrades and modifications. Should be getting all of the rest of the parts by the end of this week and will get some nice pictures of the finished product some time after that.
Here is the list of what is yet to come:
EMP Aluminum roof (matte black)
EMP front windshield - hard coat w/ fast straps
SSS full UHMW skidplate set with rockers and a arm guards
ITP SD Beadlock wheels 12x7 5+2
Maxxis Bighorn 2.0 26x9-12 Front / 26x11-12 Rear
Honda OEM Rear Bumper
Honda OEM Horn kit
Honda OEM rear cargo net
RB3 Wide Track Kit
Maybe one day soon:
HiLift UTV jack install
Fire Extinguisher
LED lighting
Spare Tire mount
Cheers!