Hey all,
Happy new owner of a 22 Pioneer 1000-5 Deluxe from Indiana here. Like a lot of others, we've been trying to find our Pioneer for several months. We finally found a Deluxe in Olive. Dealer installed accessories include the Honda roof, front brush guard, and rear bumper, as well as the SATV flip windshield and winch. I also added the Honda fender flares and aftermarket mirrors.
My next project is to add the dual battery and turn signal kits. The timing couldn't be better with the Club Store Black Friday sale going on!
Here's my proof pic: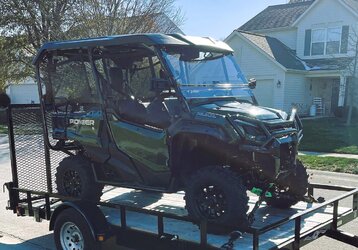 And one more with our first load of wood: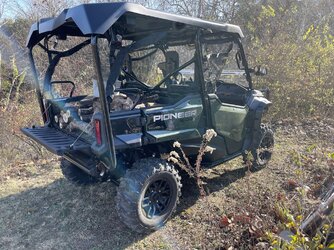 I've already learned quite a bit from the forum and looking forward to more.
Happy Riding,
BnL