Club Founder
Staff member
Lifetime Member
Feb 13, 2013
12,721
28,909
113
Ownership


1000-5
IS THIS THE HONDA TALON SPORT?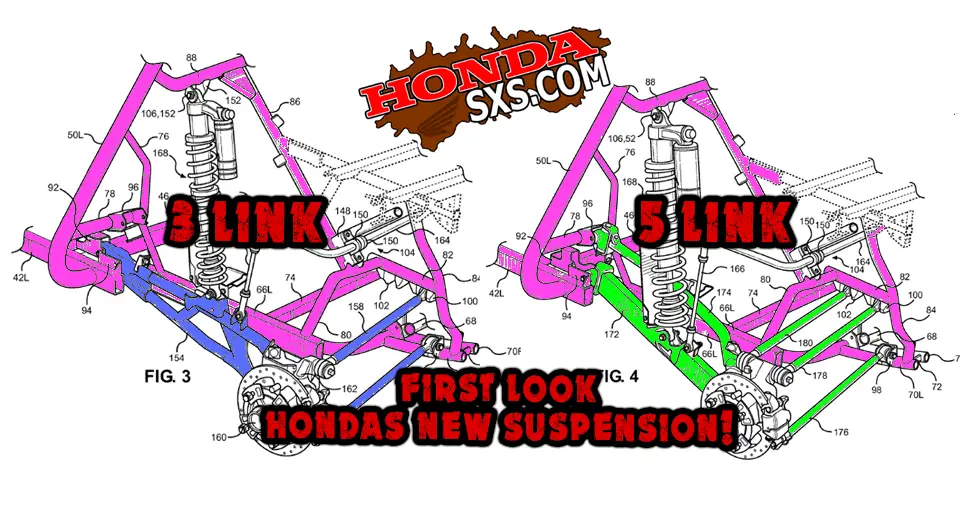 We all know Honda is a little behind when it comes to designing a Sport UTV. But today patents were posted proving Honda has something in the works. For years this below image has been floating around the web.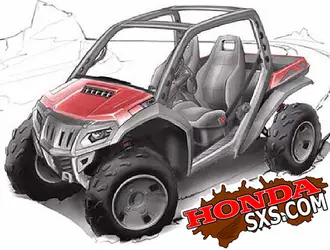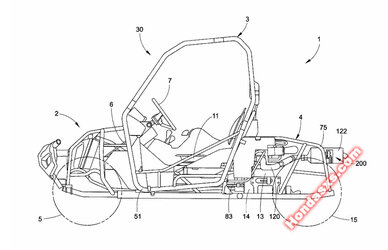 BUCKET SEATS!
Today Honda dropped a new patent showing what could be the future. In these patents you first find the Pioneer 700 body with bucket seats. But that's old news -
Rumor Mill - 2017 Honda Pioneer? Bucket Seats? New frame structure?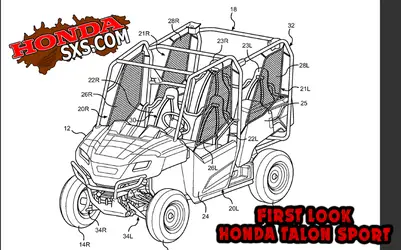 NEW TRAILING ARM SUSPENSION PATENTS!
Digging into it more, I was excited to find a new rear suspension setup. This setup looks to fall in line with similar machines with the exception of the multi-purpose main frame able to handle two different setups depending on the chosen unit. This falls in line with Hondas past units using modular frame designed to keep cost down by utilizing similar parts across the model line.
Right now, we are unsure the reasoning for this dual design. One providing a box
5 link trailing arm
and another a tube
3 link trailing arm
. If you pay close attention the 3 link tube arm provides a few extra inches of length to the arm equating to more travel space.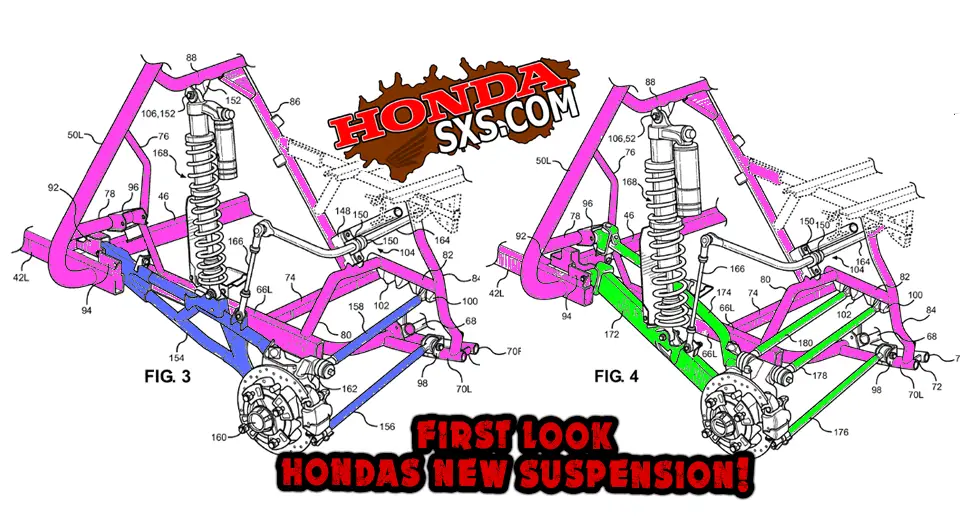 Rear suspension links.
One is considered a 3 links, other considered a 5 links.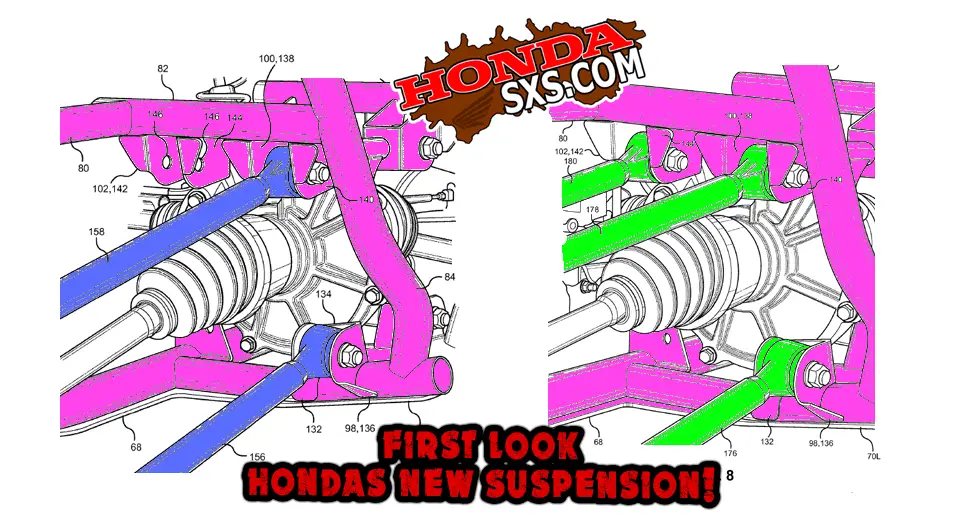 Rear trailing arm setups.
Tube frame provides additional travel while the box frame might be consider a stronger unit.
All in all. We know something is in the works...
Honda's Favorite time of the year always seems to be April. If I was a betting man I would expect to see something new from Honda mid-April. Will it be the Talon sport? Time will tell...
So, What are your thoughts on this new information.
Will Honda be producing a "Talon" any time soon?
Special thanks for
@chancesemar89
!
Last edited: