Club Founder
Staff member
Lifetime Member
Supporting Member
Feb 13, 2013
16,553
53,249
113
Ownership


1000-5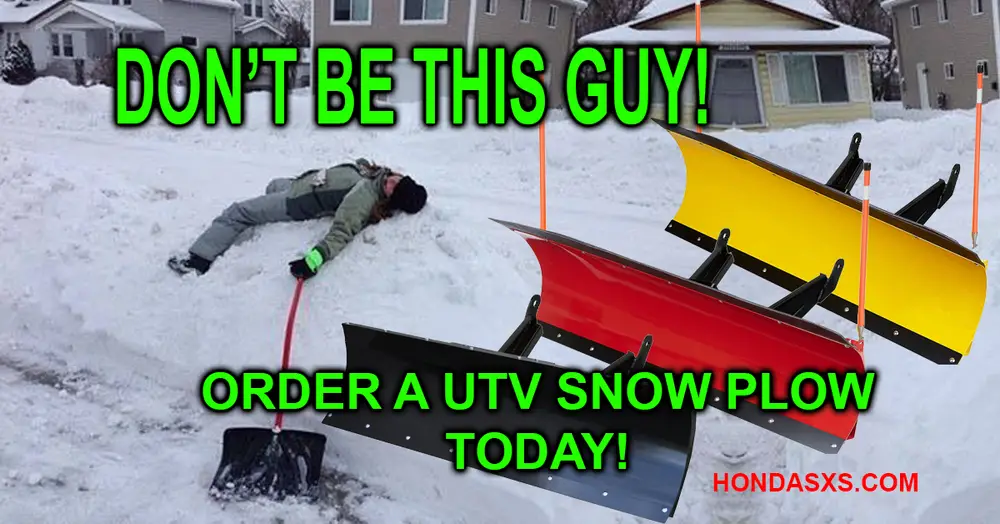 Get your Season Snow Plow NOW!!!!
Message us for custom help or info on your plow needs. Once snow panic hits, things get hectic, and inventory gets low.
Message us today here --->
Contact Us!
Request your HondaSxS Club discount today!
You already see it. The UTV market has exploded since the covid19 hit. My local dealer has a handful of machines in stock where they usually have 100+ in stock.
Parts and accessories are getting harder to find as replenishment has been halted from overseas. The replenishment we are getting is seeing elevated shipping charges that almost double the price of the item. Shipping on many items is taking twice as long as it did 6 months ago. I cant imagine what it will be like 3 months from now.
One thing is for sure. If you don't order your snowplow soon you may be SOL.
The HondaSxS store --->
SnowPlow's
Offers 2 snow plows to fit almost any machine. Message me for non hondasxs mounts. I can get it for any machine/brand.
The Denali Pro is the top of the line plow. It is heavy-duty and ready to do the job. It is curved like a State DOT plow designed to roll the snow off to the side. Great for long drives or just someone who has to do a lot of plowing. It includes a steel cutting blade, side markets, and a rubber flap. You can get it in Red, Yellow, or Black. The Snow Plow Kit comes in 2 sizes listed below and includes the mount, pushtube and the plow.
72" - $879.99 - is recommended for the Pioneer 700, 1000 and Talon 1000
66" - $829.99 - is recommended for the Pioneer 500 and stock 700
a
Note, Talon R will require the extended push tubes.
View attachment 215924
View attachment 215925
View attachment 215926
The Denali Standard blade is just your common push blade. Great for small drives where just pushing it up in a pile is best. It only comes in black and is available in 3 sizes. The Denali standard plow comes with a metal scrape blade, push tube, and mount.
72" - $779.99 - is recommended for the Pioneer 700, 1000 and Talon 1000
66" - $729.99 - is recommended for a stock Pioneer 700
60" - $679.99 - is recommended for the Pioneer 500
Note, Talon R will requires extended push tubes.
View attachment 215927
All plows are adjustable angles. Meaning you can tilt them to the side more or less. We also have a hydro turn kit to electronically control this. You can vie it HERE -->
Denali UTV Snow Plow Hydro-Turn - Honda Pioneer
Viper Winches are also available if you need a complete kit.
I recommend the Viper V4 4500 winch -->
Viper V2 UTV Winch - a NEW GENERATION OF VIPER!
FREE SHIPPING!!!
Shipping is free on all winches, Snowplows, and Hydroturn kits.
*limited to 48 states. Shipping to Hi, Ak, and Canada is very expensive.
CLUB DISCOUNT!!!!
Club members are eligible for a club member discount and personalized quote.
Message
HONDASXS with your request for a discounted quote. CLICK HERE.
If you need a Snow plow, hydroturn, and winch please message me for a special on a complete package.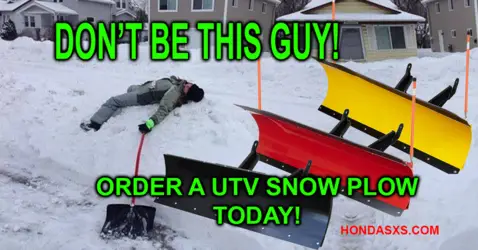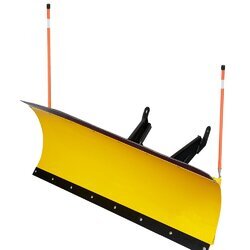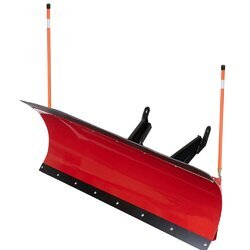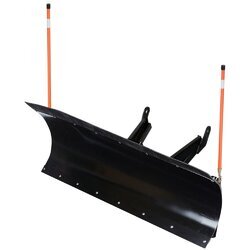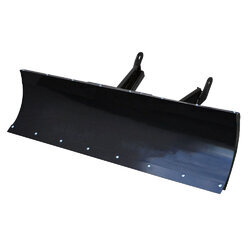 Last edited: