This isn't the only way to replace the starter on a 2010 MUV700, but it worked for me and after reading a lot of posts, I wanted to give you my experience with pictures.
First remove both seats and then the left, center and right plastic plates beneath them. Now you have exposed everything.
The starter has two screws holding it in place. You can use a socket extension to get the passenger side screw directly from the top. In order to get to the second bolt, I had to go in under the frame and use a swivel flex socket end (see first two pictures).
Once I got those out, I took a broomstick and got behind the passenger rear strut and directed the broomstick so that the opposite end was directly on the starter face (picture 3). Then I lightly tapped the broomstick end with a hammer and the starter popped right out. Much nicer than trying to twist tug and pull till your knuckles are bloody.
Then tip the starter on end so you can pull off the rubber covering the battery cable connection. Unscrew the nut with a socket extension and maneuver the starter out in a vertical position.
Then in order to get additional battery cable length to play with, I unhooked two cable fasteners which allowed me to get an extra 4 inches of cable. At that point I could connect the cable to the new starter before lowering it into the 'hole.' Trying to get the new starter oriented correctly was my biggest challenge. It went in vertically and getting it horizontal was a bear, but eventually it slipped into horizontal position. I had to put it in, pull it out, re-adjust the gear, and stick it back in and try again. Once the gears aligned it slipped in part way. However the only way I got the right leverage to pop it in was by lifting the cargo bed all the way up, and then laying on the bed frame on the passenger side and using my left arm to get in there and pull the starter towards the rear. Then I went back up into the passenger area and dropped a crow bar into the hole again. Putting the end right on the tip of the starter near those screws I was able to pull on the crowbar giving leverage to align the screw holes. After that its gravy to resemble.
It's not a 30 minute job. I am not a mechanic but have all the tools I need and it took me 2 hours.
How that helps someone because you guys have helped me a bunch.
Best regards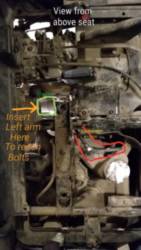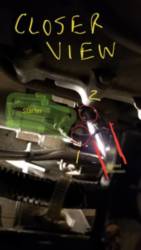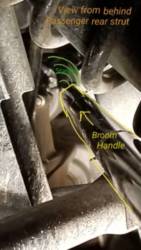 Sent from my SM-G950U using Tapatalk