My build so far...and yes it's clean...not being able to drive the thing right now there's not much else to do but polish her up
I have a little over 3000 miles on her so far...all trouble free.
Method Race wheels, Tensor Regulator tires
Rugged Radios fresh air system, Dragonfire 3 inch harnesses.
When I was attending the King of The Hammers off road races in February I noticed many of the racers were using the Rugged Radios fresh air system to help with their breathing when they were racing in all the dust. After some research I felt the Rugged Radio system was very good quality. I'm surely not going to be racing but when following others along the trail the dust, for me, is a problem in regards to my health. I don't mind the buggy getting dirty, that comes with having fun with it, but as I age I want to keep myself as healthy as possible.
I installed the Rugged Radios
MAC 3.2 system
. You can mount the air pumper in any position. I mounted it upside down between the seats to give the outlet hose a clean run up, over, and around the seats and somewhat out of the dust flow. I'll be mounting the air volumn/power switch controller somewhere near the dash. Super easy mounting and yes, there's plenty of room for my elbows. The passenger hose is not connected to the second outlet in the photos. The pre-filter and main filter are dry media and washable.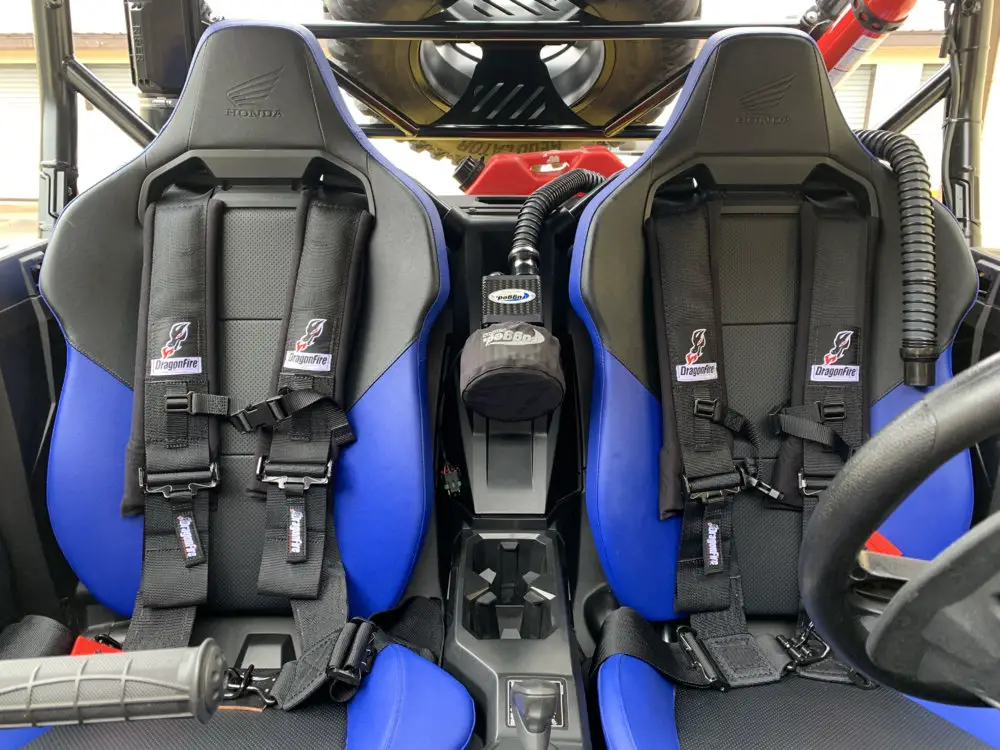 JEI Offroad spare tire carrier, Warrior snorkle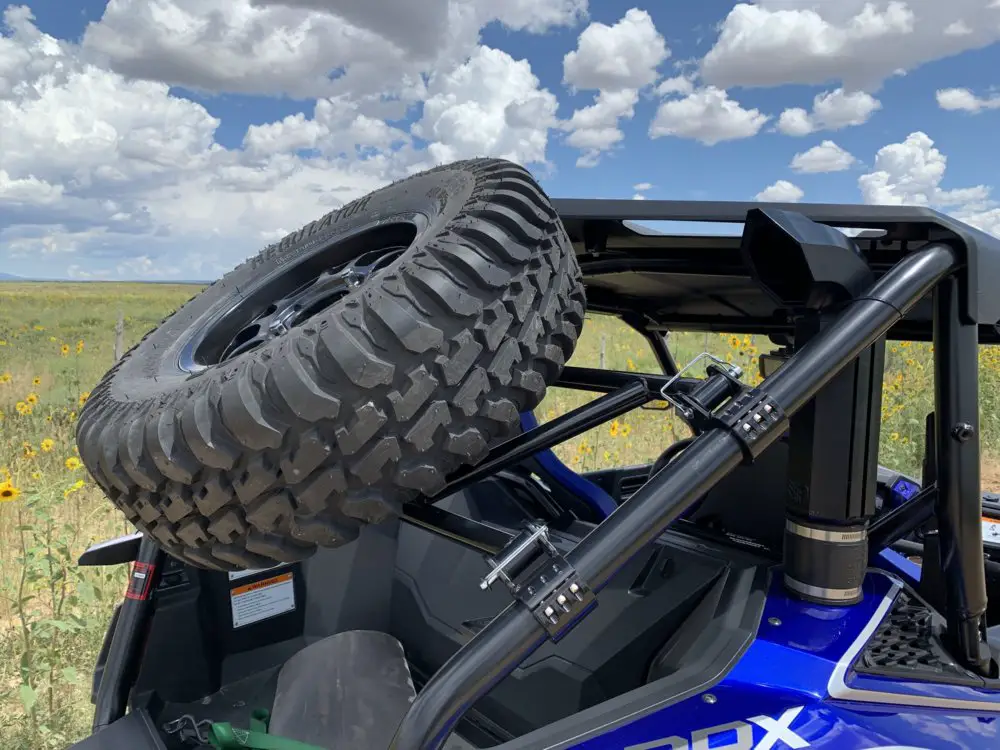 Shift gate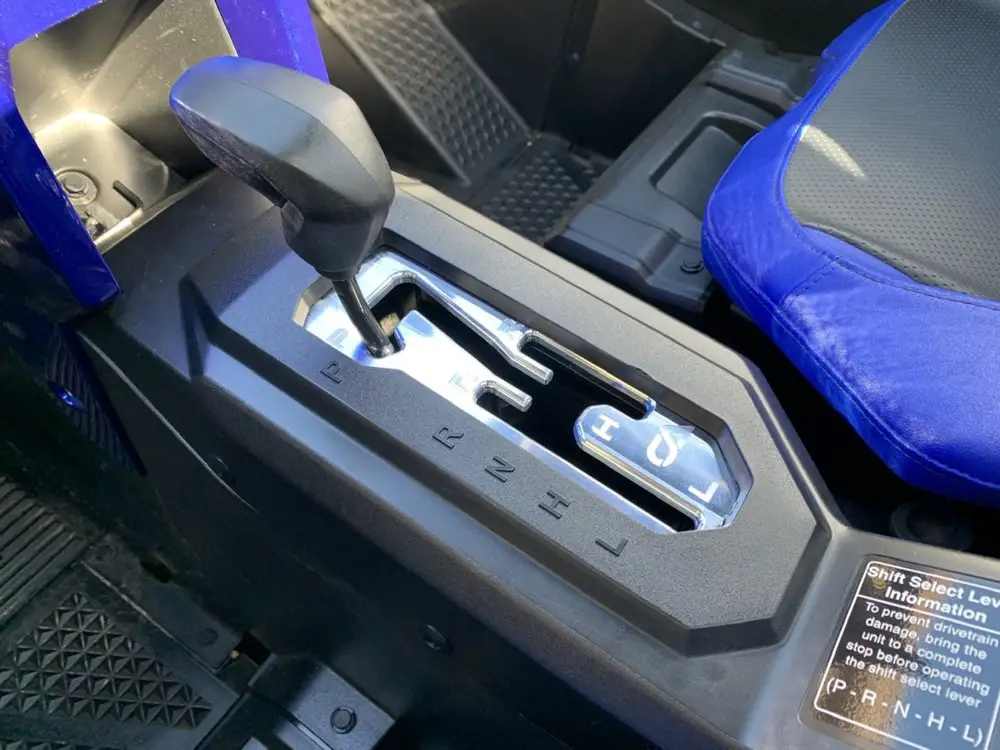 McNasty Customs lower aluminum door panels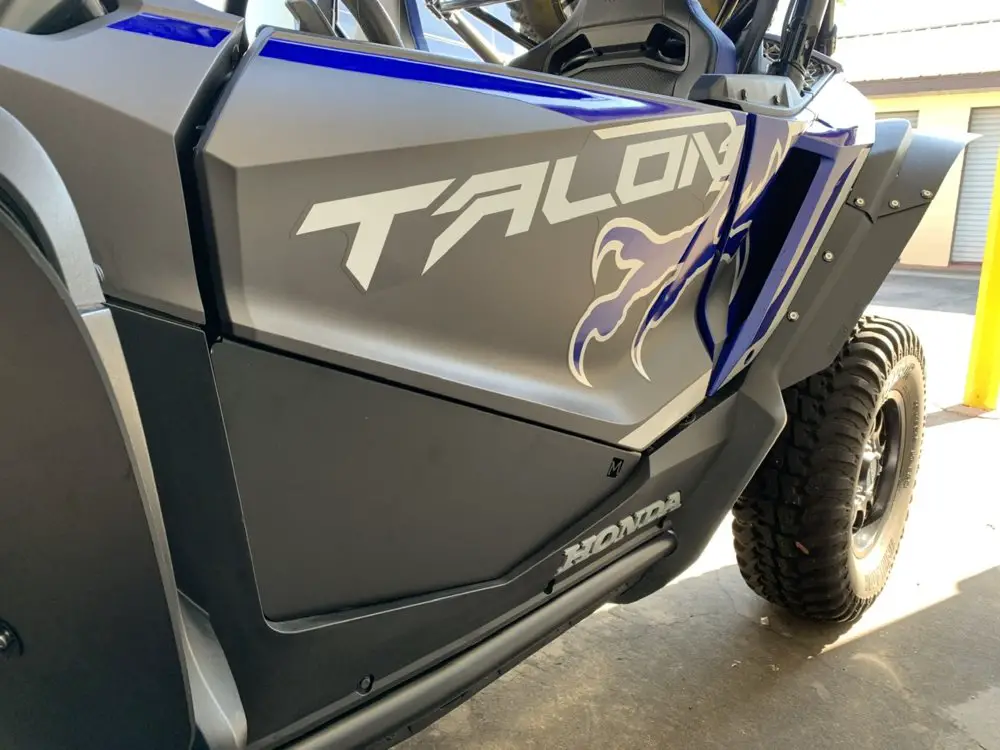 RocBlokz fender extensions, Shock Therapy springs on all corners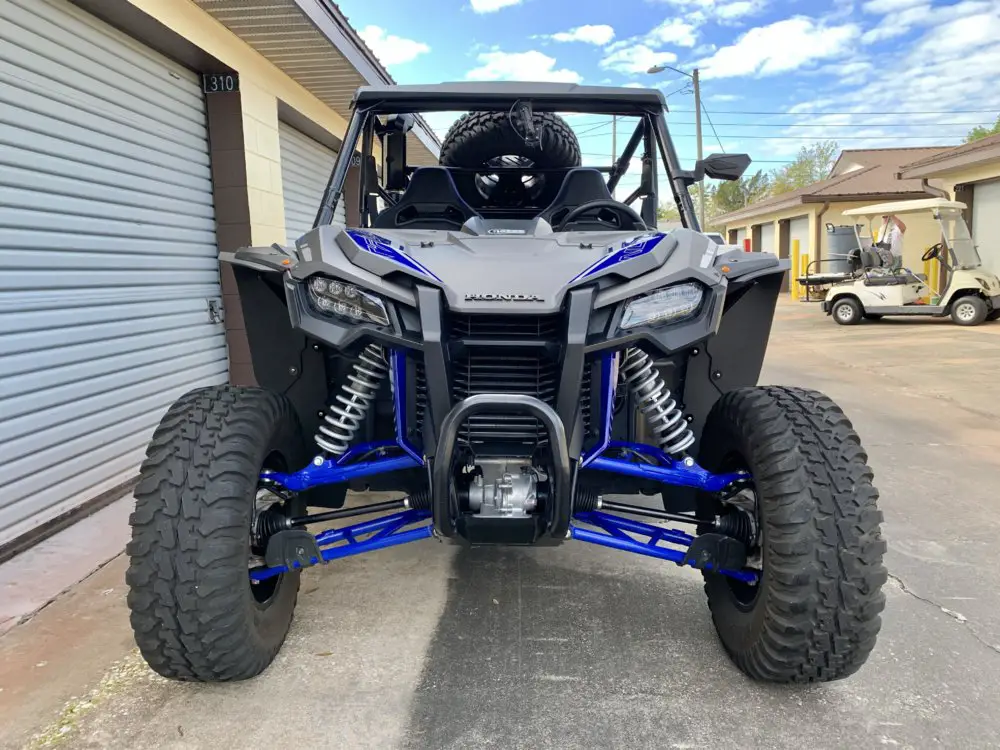 Ram mount claw and GPS mount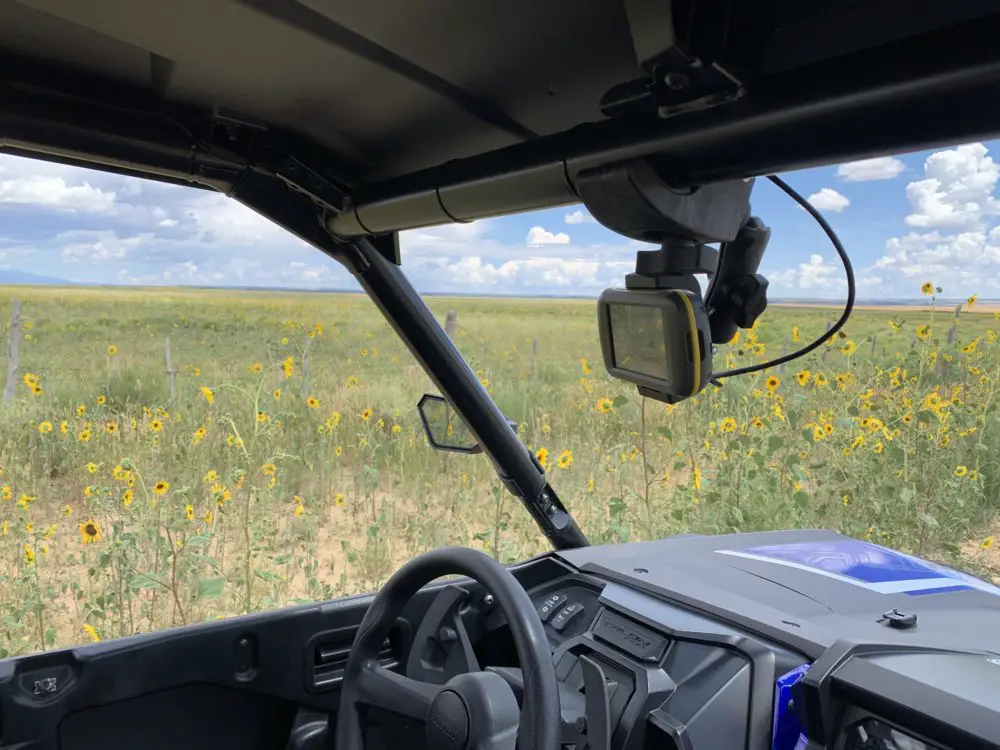 Chupacabra mirror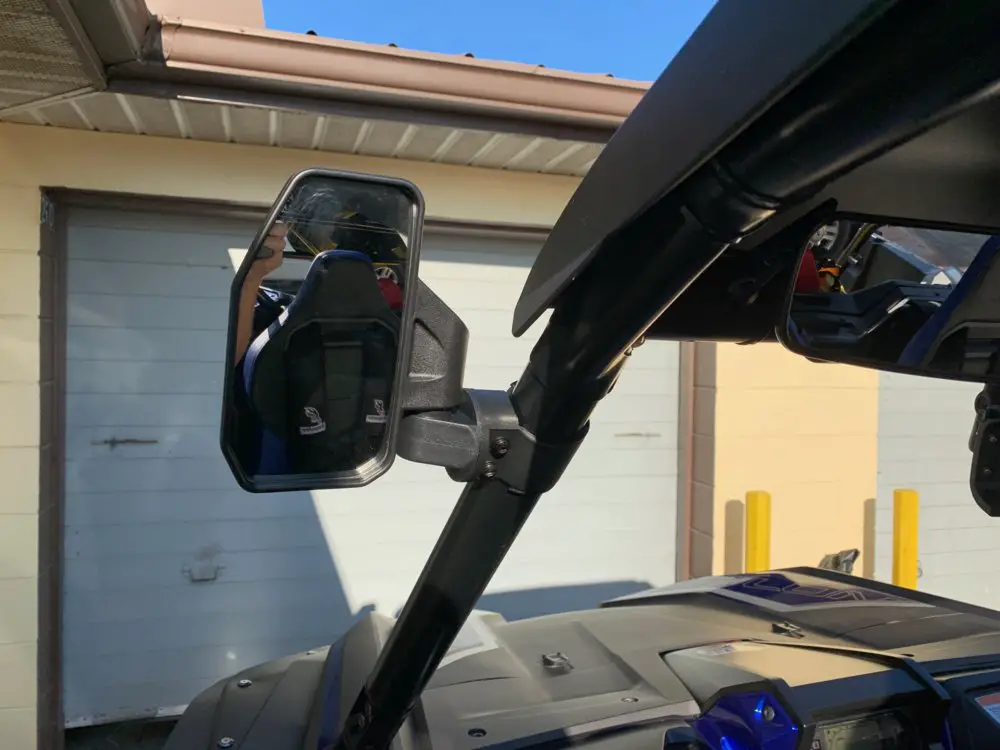 Larger rear view mirror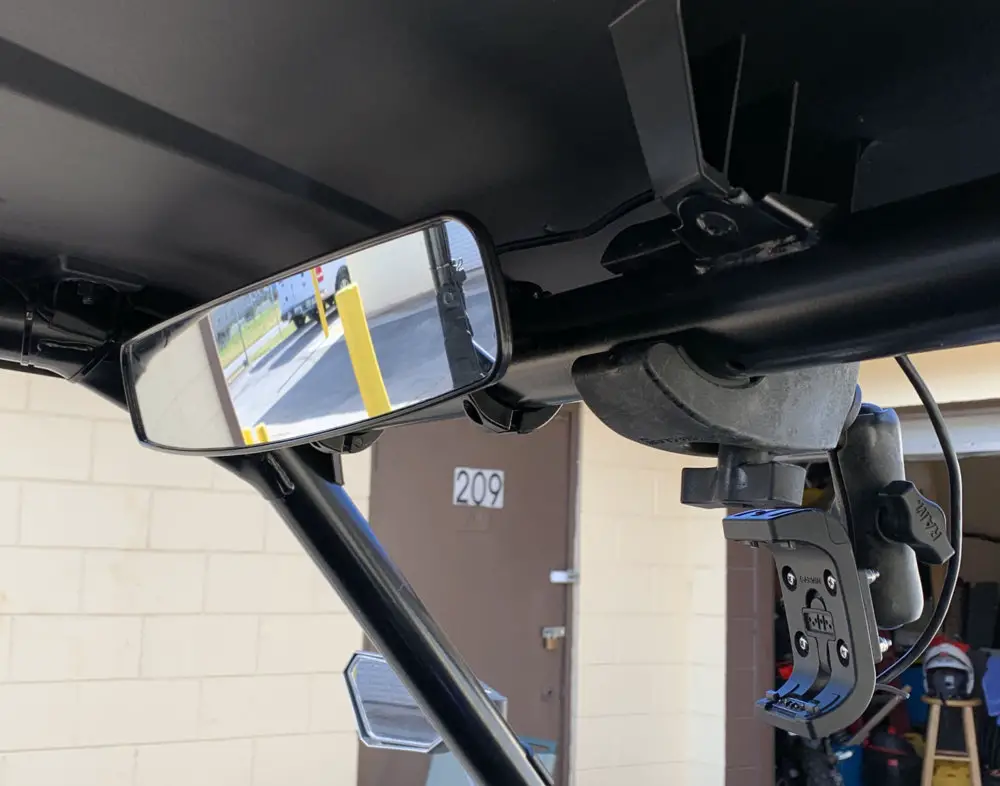 Fire extinguisher and mount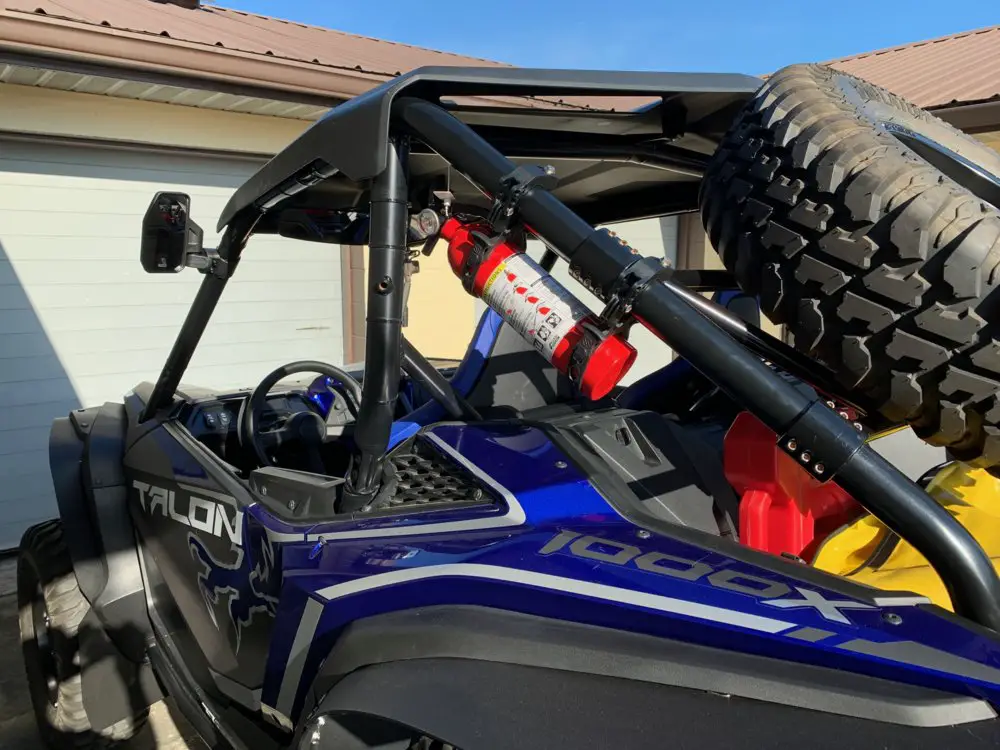 Klim Fresh Air helmets. Beautifully made. One for me and one for any passenger who rides along and wants to use the system. The helmets also come with a zipper attached cloth curtain that attaches around the bottom of the hemet to further keep any dust out. About $200 each.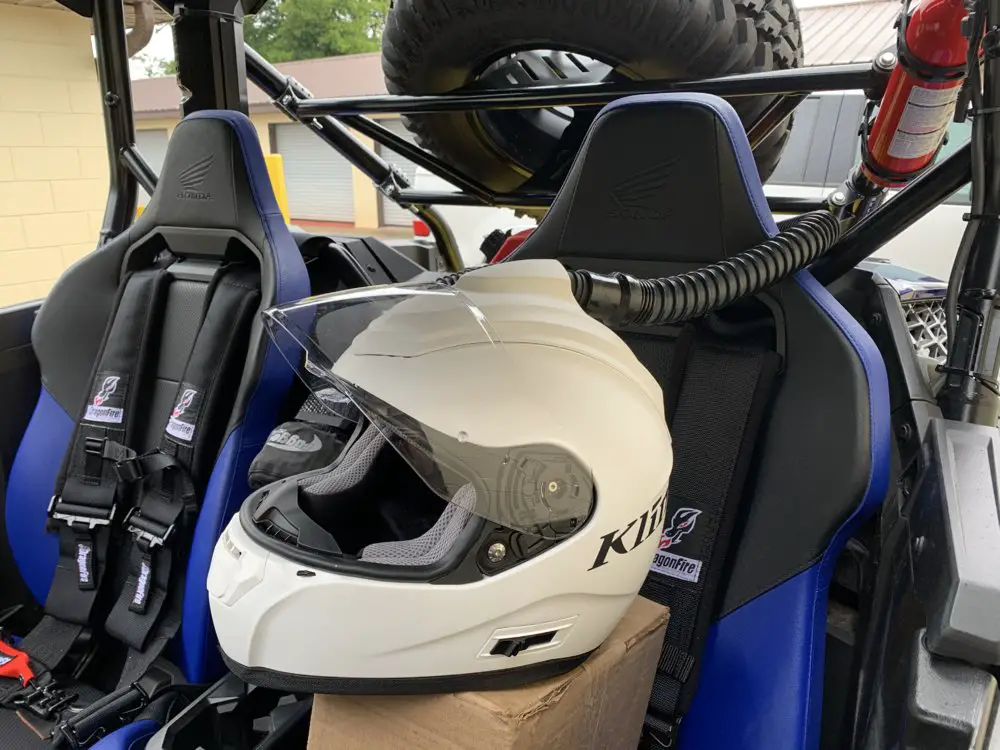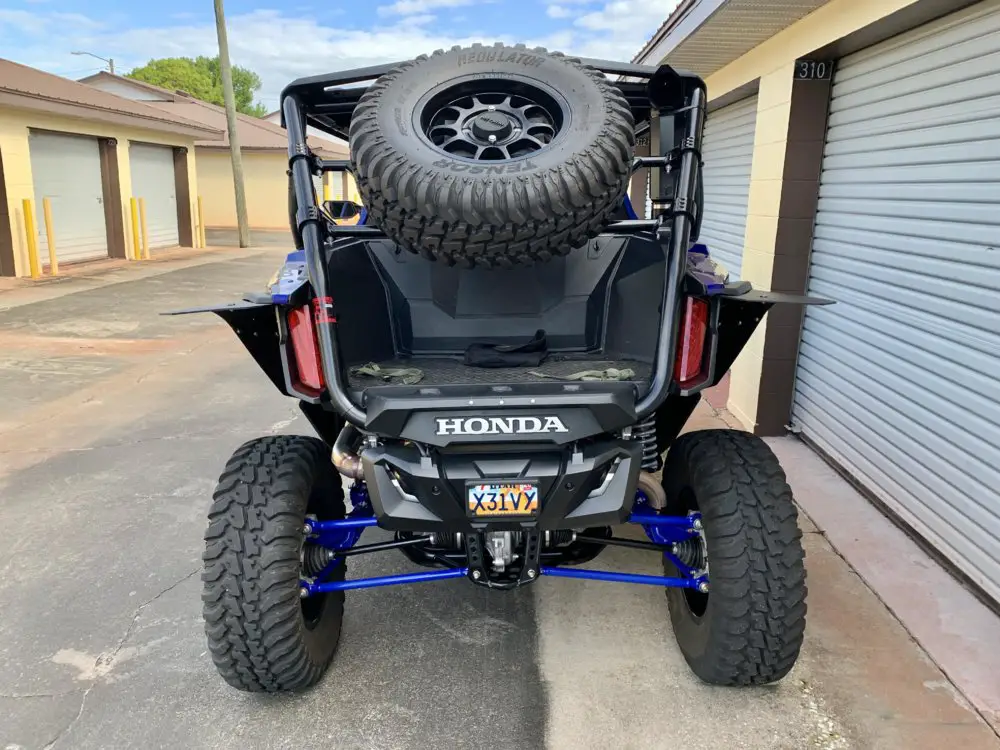 Last edited: