Well-Known Member
Lifetime Member
May 31, 2020
175
1,211
93
Ownership


1000-5
Howdy Guys.
Here's the pic I posted in my 'Introduction' thread when the Squirrel was 1 day old and dead stock: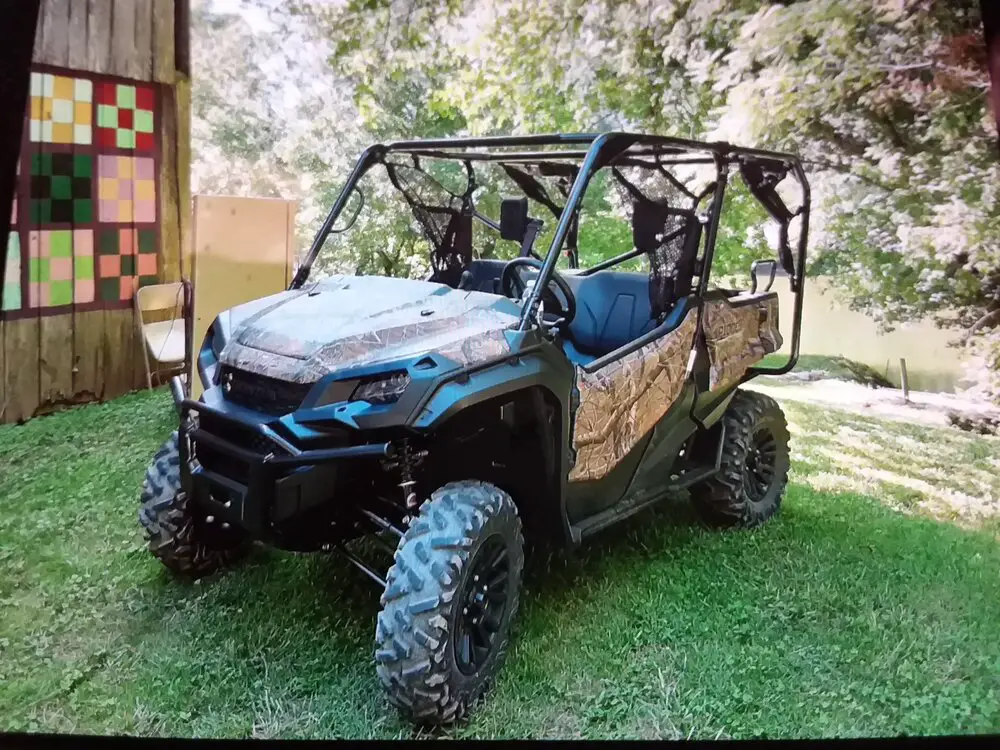 Started getting things together for some upgrades, spent a LOT of time studying ya'll's experiences and advice here, and off we go...
First up was a 2nd battery set up with the True Dual meter set. Pretty straight-forward installation. I went ahead and mounted the Stinger that will be used in the
near future as I do the panel/fuse box/ relay set install. As you can see, I've tucked everything in tight to save some real estate as the electrical system grows. Air box cover removed for the pic.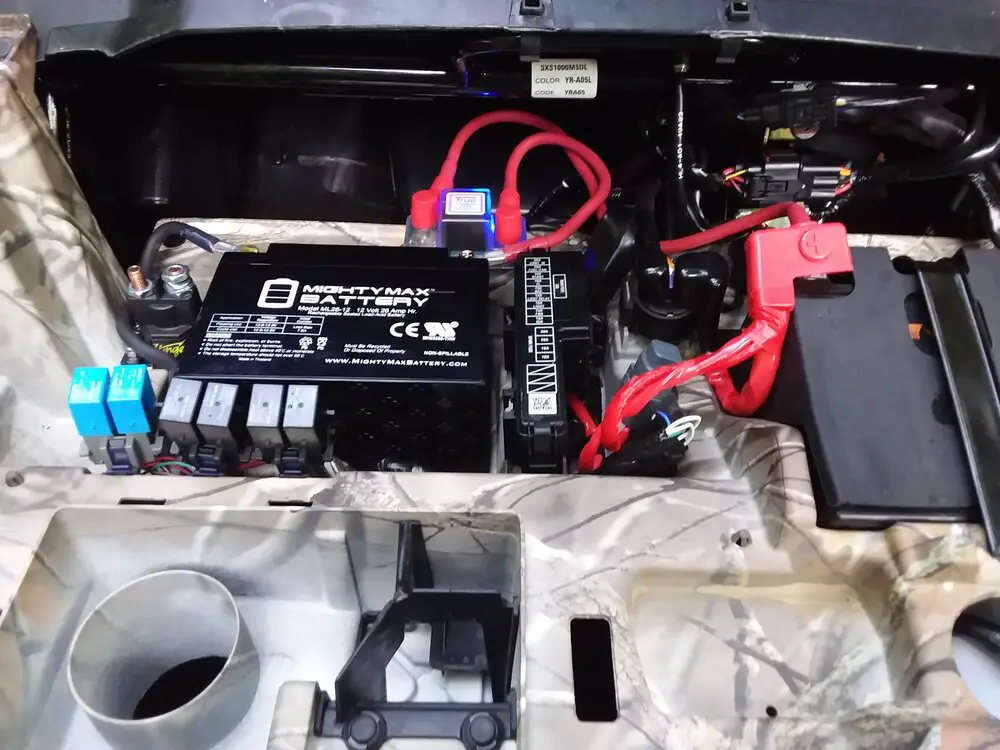 My wife found this awesome graphic for the hood. I really like the way it kinds of blends with the camo scheme. Hot Titty Pink would have been a bit much.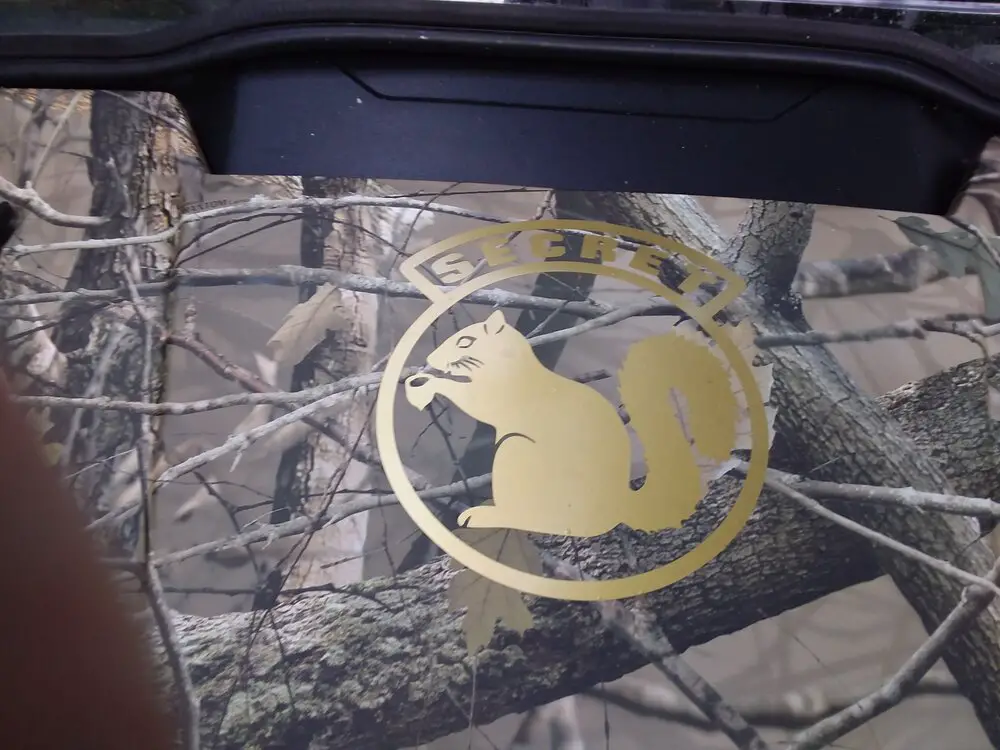 I really agonized over this bumper. I liked the way it looked & provided a lot of coverage, but I didn't like the way the winch is buried. It was this or the Tough Country,
and obviously I went with this one, at the end of the day I traded winch access for the lower cost of the Wild Boar and the fact that it just looks so friggen' good on my machine. If the winch placement becomes an issue, I *think* I might be able to just move it to the upper deck of the bumper. I'll have to measure the potential mounting area and guesstimate the strength of the bumper to support the winch forces, but right now I don't really know if it will come to that, time will tell. Buried in there somewhere is a Warn Axon 4500.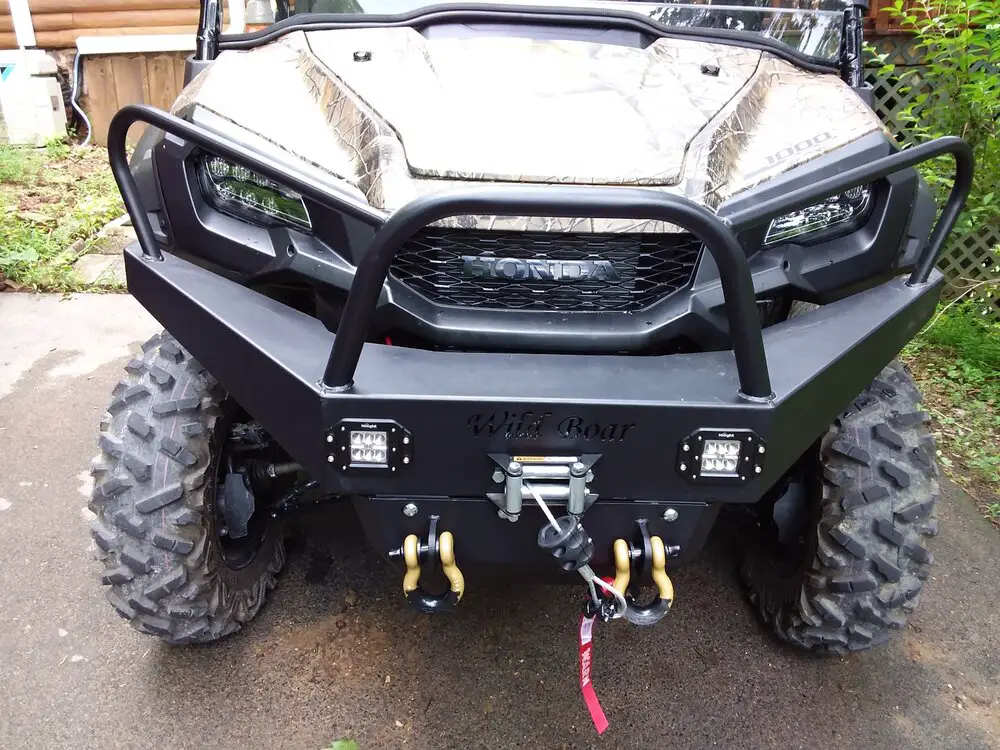 I remember seeing a thread here about bumpers, and somebody asked to see a 'side shot' of the Wild Boar bumper installation. Here it is.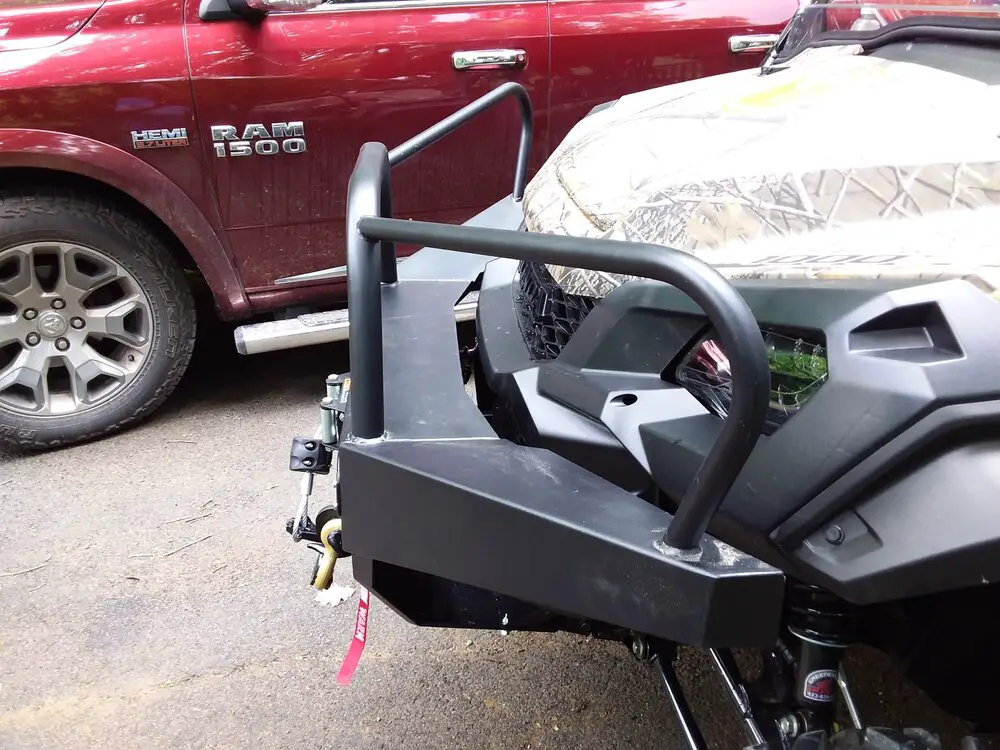 OK, so next up will be vent line extension tomorrow, and I'm waiting on the delivery of my BCF V2 rack from Moses, which should be here any day.
I've already installed some little doo-dads including some 'deep' cup holders for all 4 doors, a set of mirrors (3), some passenger grab handles that came free with my mirror set, and a nice little $20 LED strap-on dome light that really works! I added the aviation-grade fire extinguisher from my (ex) Grumman Cheetah, and put together a tool & flat tire repair basic setup that fits under the front seat space. Removed the front nets, left rears on. I have obviously also installed a Honda OEM roof and the Super ATV Flip-Up hard coated W/S, both on recommendations I read here. So ends Phase 1.
Phase 2 is underway, I have my LED light bars on order, as well as a bunch of wiring and terminations that I will need to do the remaining electrical work. Basically, I'm going to install all of the electrical accessories that I've identified so far so I'll have a better idea of my eventual switch plate layout. I have a set of different size Duetsch connector halves and terminations, I will separate the switch plate from the underhood wiring with a couple of these so that I can do the install and isolation/continuity testing on each and then hook them up with a fair expectation of success. It will also allow me to troubleshoot and do upgrades a bit easier if required.
The 3rd Phase (and the one that most of y'all think that us newbies should do FIRST, sorry!) will be installation of the Trail Armor skid plate & arm guards. Once I wear out the stock tire set I'll start thinking about new tires /wheels/ shocks. I'm having to run a budget on all this stuff, and most importantly I have to be careful to keep time available for the most important event of the year, SQUIRREL SEASON!
I'll post updates as the electrical system install progresses, and I promise I'll have a LOT of questions for the members here as I get into it a bit deeper. Thanks so much for all of the help you've provided so far!
Take Care,
Tom