Oct 29, 2023
51
166
33
Ownership


700-4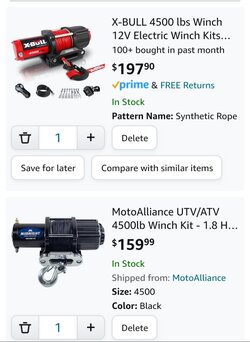 Looking at the Viper Midnight and X-Bull for a 4500 synthetic.
Any opinions on either brand?
This will be used on a 700-4D, mostly in the Obed Scenic (TN) and rail trails in WI/UPMI.
Admittedly, the price of the Viper is pretty appealing right now and it's out of stock on the club store otherwise I would buy it here.
Last edited: