Club Founder
Staff member
Vendor
Lifetime Member
Supporting Member
Feb 13, 2013
15,836
48,600
113
Ownership


1000-5
Please help welcome
DEI - Design Engineering
as a official club sponsor/vendor.
DEI specializes in keeping vehicles cool. For the Honda Pioneer they have introduced 2 products for the Pioneer 1000 that solves the problem of heat seat, along with exhaust wrap these items will keep you riding cool and comfortably all season long. Remember, Summer is will be here soon!
SAVE 25% through this partnership using discount code TIHIS25


ABOUT DEI
Design Engineering, Inc.™ is one of the foremost suppliers of thermal tuning product featuring products for racers, street performance enthusiasts, and hobbyists alike. In addition to supplying the performance aftermarket with thermal tuning products, Design Engineering serves the needs of the powersports, marine, industrial and commercial industry markets the world over.

DEI has recently celebrated its 20 year anniversary. In this twenty year span, Design Engineering has experienced multiple facility relocations and expansions in order to meet our ever growing business demands.

We strive to bring you the highest quality parts, with a strong emphasis on sourcing and manufacturing in the United States.

Our dedication to innovation and industry participation continues to be recognized by industry peers. In recent years Design Engineering has been honored with multiple product awards. This success is also recognized in the partnerships with award winning bike builders, and custom shops. Furthermore, DEI pushes the technical limits by working alongside top tier racing programs in both street and offroad racing.

DEIPowersports.com offers our complete line of heat and sound control products for powersports. From exhaust wrap to specialty one off parts, DEI covers all your heat and sound control needs. We also encourage you to visit one of our many authorized dealers or distributors.
Heat Shield Kit Honda Pioneer | DEI PowersportsDEI Powersports Honda Pioneer Heat Shield Kit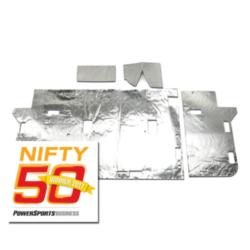 Auxiliary Fan Kit Honda Pioneer | DEI Powersports DEI Powersports Auxiliary Fan Kit for Honda Pioneer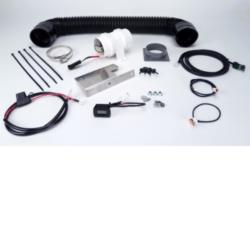 Exhaust Wraps & Accessories | DEI Powersports