Nov 23, 2019
34
97
18
Ownership


Talon R,
Talon x4
There probably won't be a lot of excitment in this thread for a while, but I figured I would go ahead and start one.
So far I have 32s on stock wheels and just received a light bar for Christmas.
My winch should be showing up soon also. I got a Mile Marker 5000 from Northern Tool. It was on sale, plus with their gift card offer I saved $95.
Plans include bumpers, tailgate, beadlocks, more lights, stereo, harnesses, and eventually new cage. Some of it I plan to fabricate myself.
I put the light bar on this evening. I got lucky and had the brackets line up with some of the factory holes in the cage gussets. I had to notch the top though. I still need to hook up the wiring.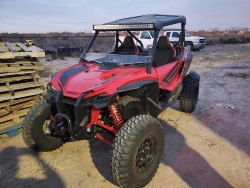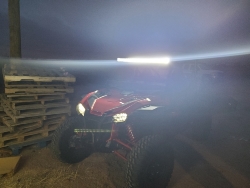 Sent from my SM-G975U using Tapatalk
Last edited: