Full storage cover
• Constructed of weather-resistant synthetic material; taped seams are water proof. • Features Honda and Pioneer logos. • Includes storage pouch. • Side zippers allow cab access without removing the cover. • Designed for Pioneer 500 without Accessories.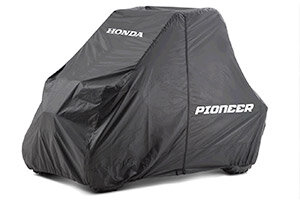 Part #: 0SP35-HL5-201
MSRP* $109.95
Instructions not currently available!