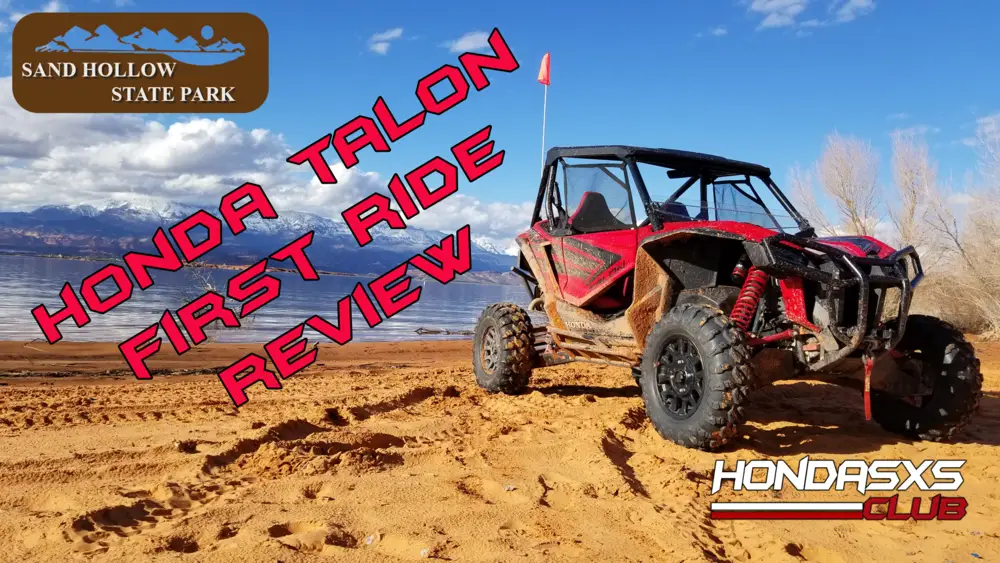 Earlier this March, Honda decided to scoop me up with a quick flight off to Utah, to give the 2019 Honda Talon a day's run in the beautiful Sand Hollow State Park. Once there, we were met with 20 gorgeous machines ready for the taking. 10 Talon 1000 R's and 10 Talon 1000 X's, along with a few Pioneer 1000 LE support vehicles.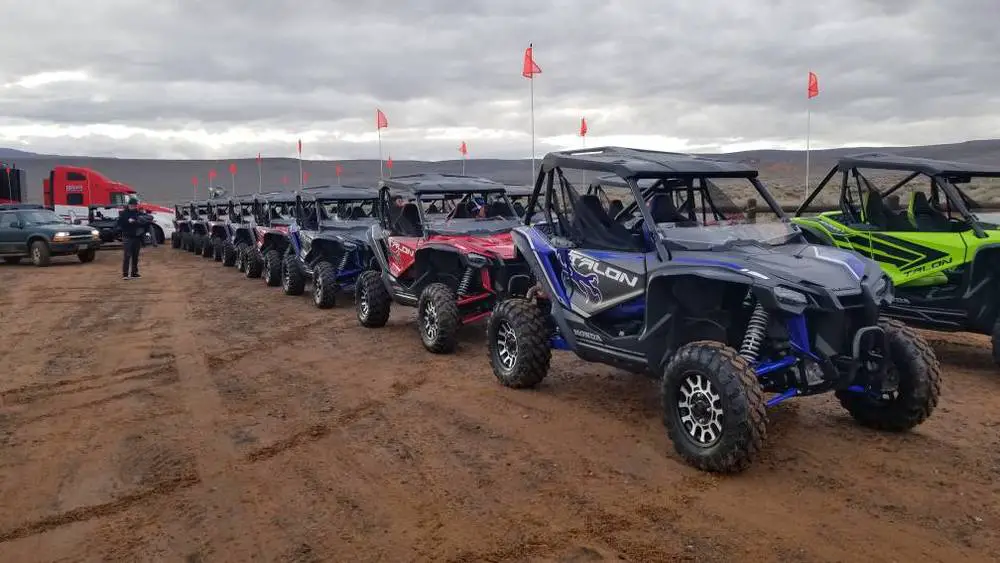 Start of the day.
We Started the day off in a red Talon R. My co-driver was from CycleNews, who was just as excited to give these things a spin as was I. Honda had a great adventure planned out but, the rain from the previous day made for a change of plans. Each machine was equipped with Rugged Radios that allowed the group, as well as driver and passenger communications. As we waited for the tunnel to be cleared of sand, we played around with some of the switches, while the group leader gave a general overview of the unit.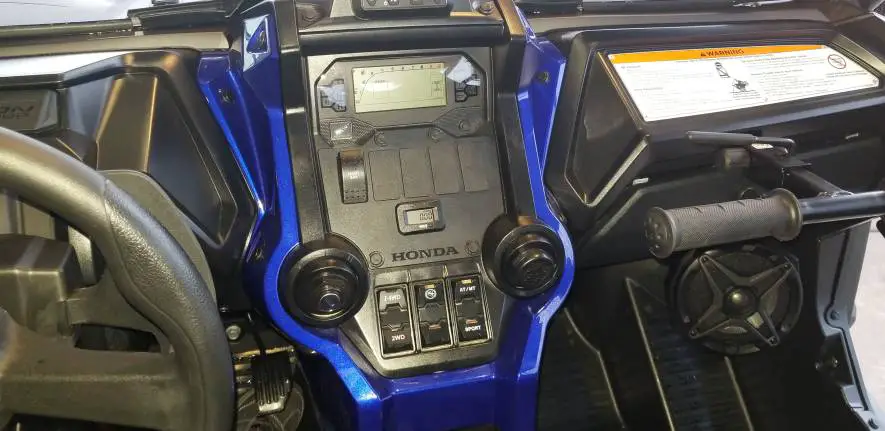 Each unit is equipped with i-4wd and...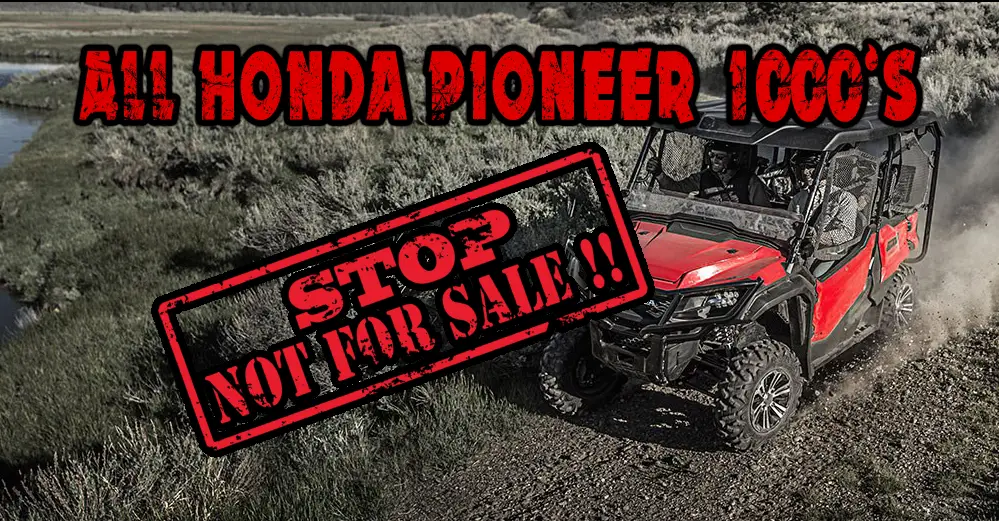 Just dropped this morning.
Throttle pedal pivot could get corroded and stick causing a stuck throttle issue. Service Bulletin to be released around March 25th.
Thanks to
@JACKAL
for the quick thinking and grabbing these images of your official
#
HONDATALON
.
More info as it is found.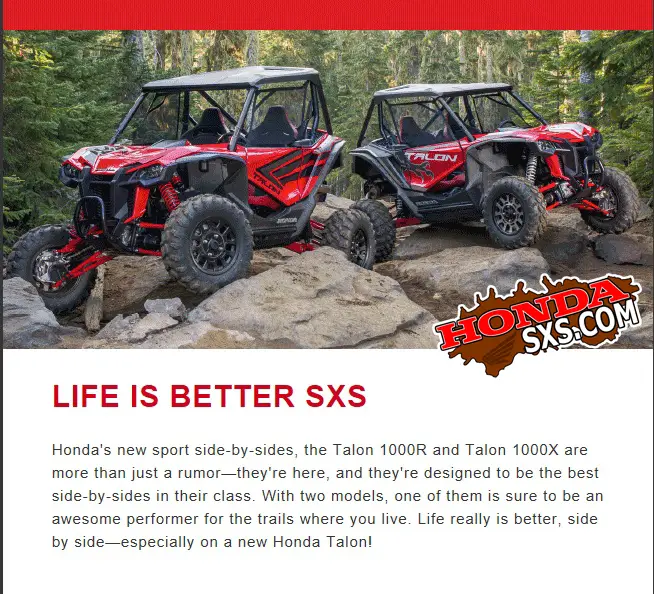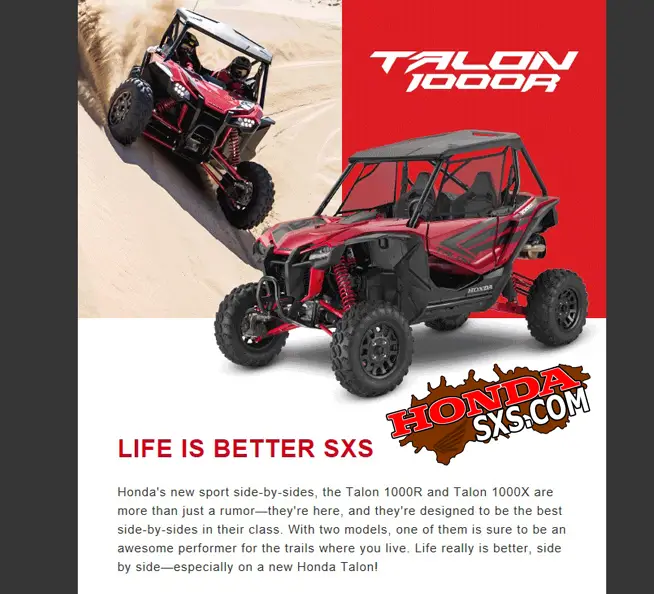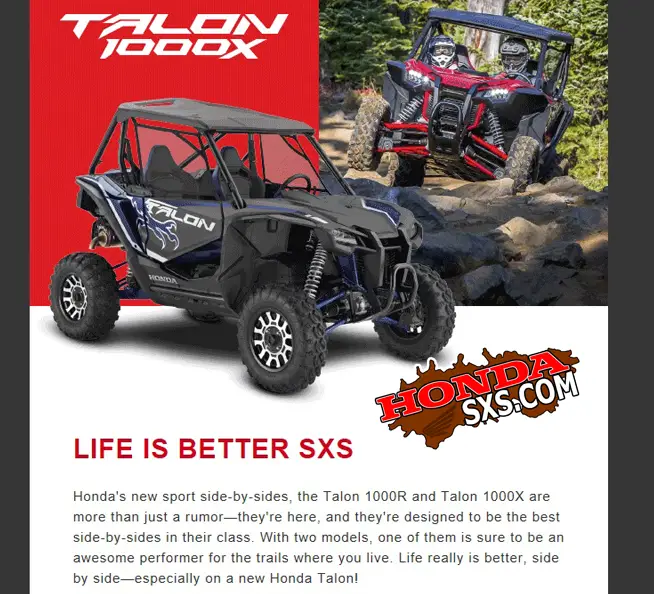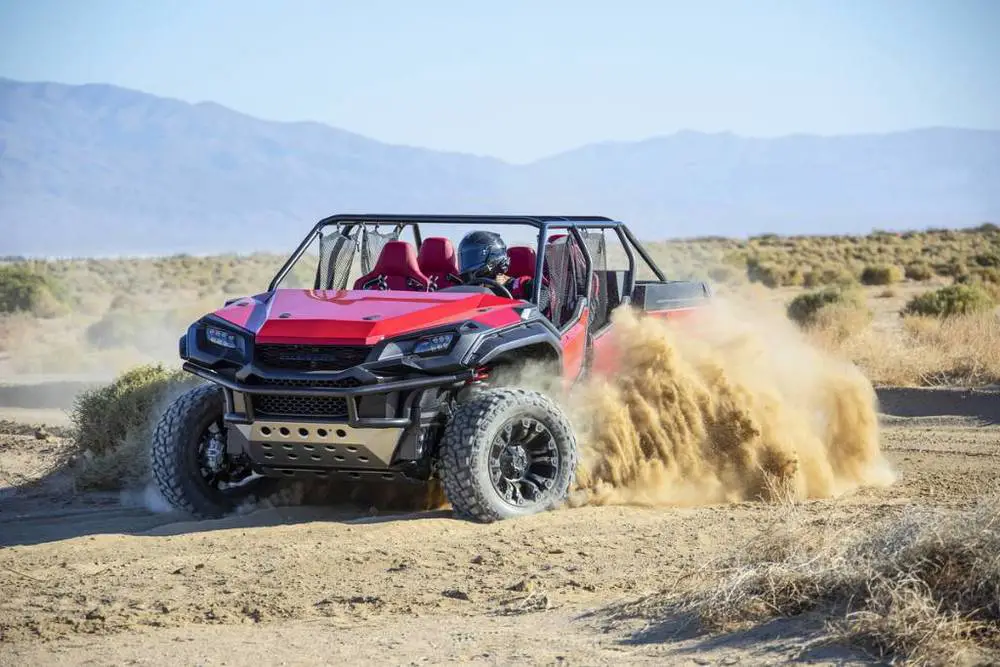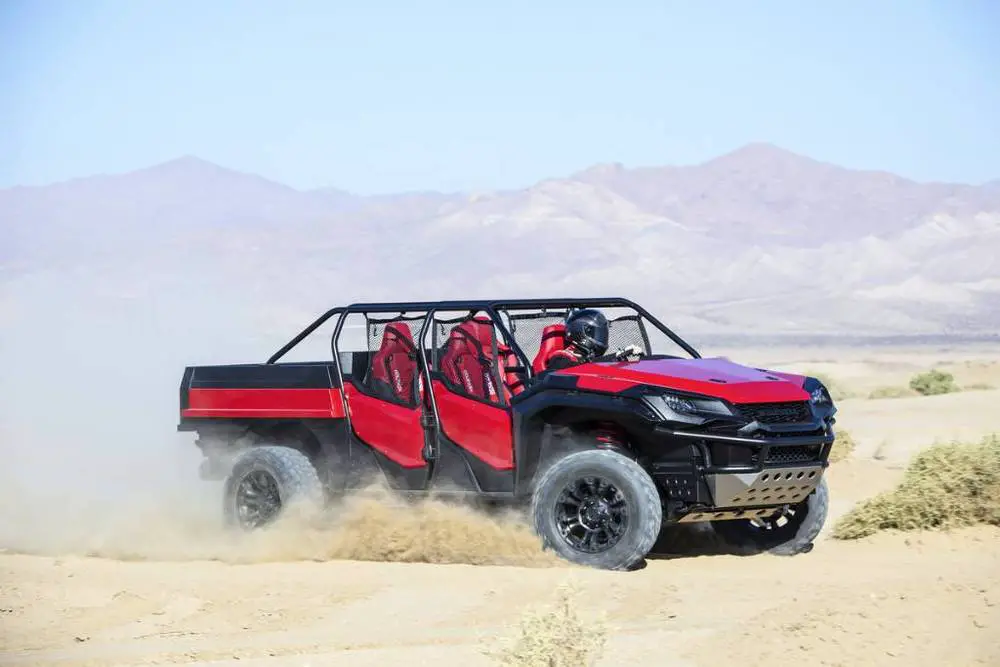 Oct 30, 2018 - TORRANCE, Calif.
Headlining a star-studded lineup of vehicles, the Honda Rugged Open Air Vehicle concept took its bow today in the glittering environs of Las Vegas at the 2018 SEMA show. Combining elements of two production Honda vehicles from different genres, the Rugged Open Air Vehicle concept is based on Honda's Ridgeline pickup and its Pioneer 1000 side-by-side to create the ultimate open-air off-road Honda adventure vehicle.
Designed and developed by Honda R&D Americas, the Rugged Open Air Vehicle concept is a physical thought exercise of what the ultimate off-road Honda four-wheeled vehicle could look like. The vehicle combines the utility of the Honda Ridgeline with the off-road ruggedness and extreme styling of the Honda Pioneer 1000 side-by-side. While the Rugged Open Air Vehicle is a concept, it nonetheless uses existing Honda components, such as modified Ridgeline body and suspension, along with...