Here is my step by step instructions to change the engine oil and subtrans in my Talon X.The R will be a little different because of the rear suspension differences.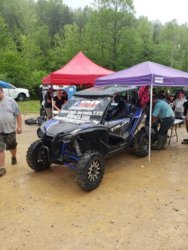 I change the subtrans oil each time i do the oil change. Its only takes a couple minutes more time and 1.3 qts of oil.
Tools needed
1- 17mm combination wrench
2- 12mm 3/8"drive deep socket
3-10mm 3/8" drive deep socket
4-3/8" drive ratchet
5-3/8" torque wrench
Parts needed
1-8qts oil
2-engine oil filter...