General Information
I kind of called myself out earlier on not having a build thread. I had suggested a new member start their own garage to document their own build. I am not the greatest story teller out there. So I will do my breast to keep everyone entertained. A picture of Chalmers as purchased at Western Reserve Honda.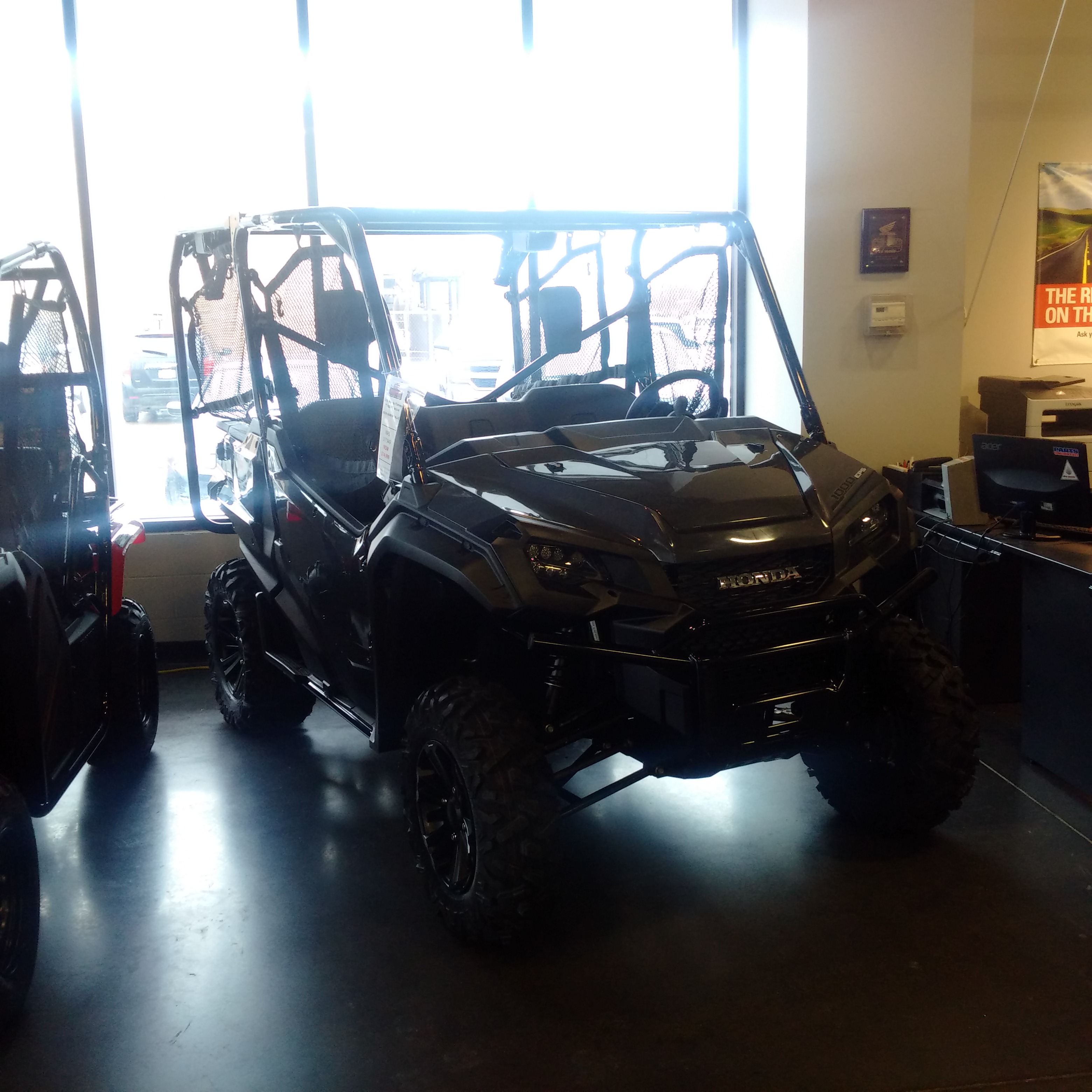 Modifications
Exterior Mods

Hondasxs.com sticker, Honda Roof. SuperATV Flip windshield, Scratch built turn signal kit, 5 Rough Country scratch and dent lights. Amazon cheapy back up light. Mudbuster cloned fender flares. A bit wider on the front.



---



Interior Mods

Custom switch plate. Designed by myself one boring day at work, water jet cut out of 1/8" Stainless plate by one of my suppliers as a freebie. Tablet controlled lighting system for RC lighting.



---



Drivetrain Mods

Trail Armor skids. Pretty much the standard.



---



Suspension Mods

Highlifter kit currently. Aftermarket shocks to be done in time.



---



Wheels and Tires Mods

MSA M32 axe wheels in Matte Grey. Wrapped with Tusk Terrabite 28x10-14 rubbers. Currently at 12 psi. 14 felt a little unstable.



---



Epic Advntures
Life!
Future Plans
Takeover 18.
Scratch that, currently waiting on Takeover '19! Then overland again possibly.