Jan 7, 2022
4
22
3
Ownership


1000-5
In an attempt to get ahead of the game and to obtain one before they are hard to find, I have started researching what plows besides the OEM Honda unit will fit my 2022 1000-5 Trail. With reading here and other places, the Denali brand kept coming up as a robust, well built plow that operates well and holds up overtime under heavy use. Everything I could find showed no fitment for the 2022, and also explicitly stated that the mount would not work with the factory Warn winch mount. (which I do have, being the Trail model) After messaging with Hondasxs, I decided to order just the mount from HondaSxS for the Denali Pro series and see what all would not allow it to fit. This is the mount. Denali pn MA11719. Remember if you plan to order the plow kit later you will need to discuss this with
@Hondasxs
so you don't end up with 2 mounts.
Are you a Honda SxS Club Member? Contact Us Today! --> HondaSxS Club Custom Quote! DENALI Pro Series UTV Snow Plow Mounts are made from 100% laser cut 1/4" steel. The custom slotted holes allow your snow plow blade to hug the ground while the overall design of the side walls are formed from the...
store.hondasxs.com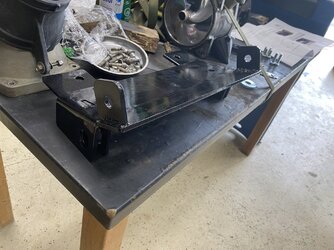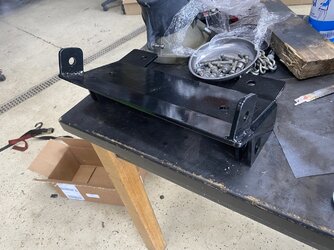 Upon fitting the bracket to the front of the machine I found that it is very close to clearing, and with only minor modification I could make this work. The only interference was at the 2 vertical tabs where they attach to the lower horizontal bumper bolts. The winch bracket itself is formed in a way that prevents the plow mount from being able to come up high enough to get the lower bumper bolts installed.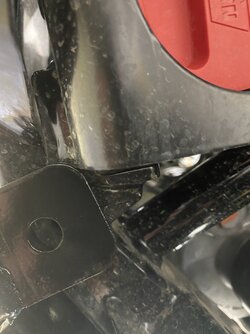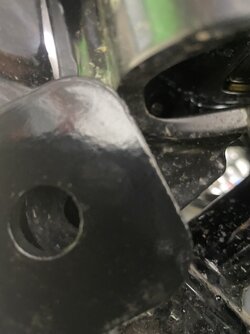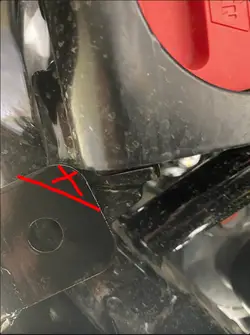 The bracket itself is constructed of 1/4" steel so in my opinion if I were to cut a bit off of each tab it wouldn't hurt the overall strength of the bracket. I started off with measuring over about 3/4" and down about 3/4" from the forward top corner, from there I connected both of those marks and cut off essentially a corner of the tab.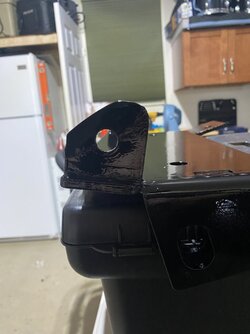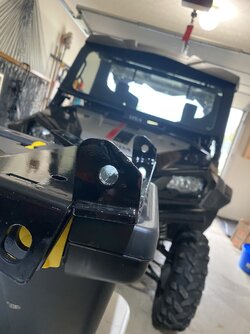 I smoothed the cut with a flap wheel on the grinder and hit it with some spray paint to help protect from rust. I then re-fitted the bracket to the machine and it was clear everywhere I needed it to be. I loosely installed the bolts from underneath into the factory welded nuts on the frame and began to insert spacers to center the mount to the machine.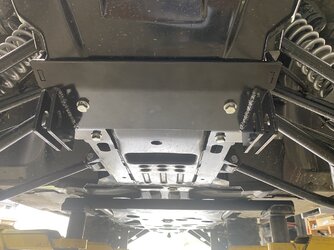 Denali sends 2 different sets of spacers to accommodate this due to variations in added front accessories. 2--- 1/8" washers, and 2--- 1/4" spacers. I was able to use the 1/8" washers (1 on each side). The instructions mention that due to variations in front end installed accessories, you may need the spacers and you may not. Here is a view from the front.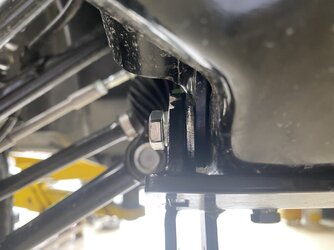 Here is the final product installed.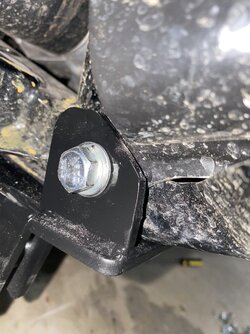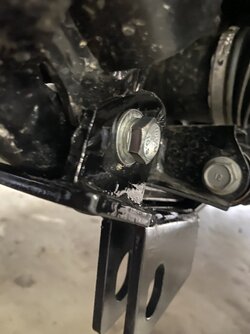 I'm very happy with how this fit together, I was figuring on having to make much more drastic changes, but this was no big deal.
Hopefully this helps someone with the same questions I had.
Last edited by a moderator: