Pertaining model

Pioneer 700
Skill Level

Do it yourselfer
Time required

Hour
1 Person job

Yes
Special tools

No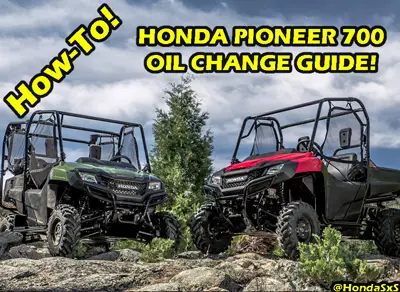 I changed my oil today and I thought I would snap some photos and go through the steps for anyone that hasn't done it before. I'm no Honda mechanic so please just use this as a guide, any questions or confusion please ask.
What you'll need-
Honda Oil Filter Part# 15412-KEA-003
10mm socket
12mm socket
17mm socket
Ratchet for sockets listed above
Flat head screwdriver (maybe)
3.1 quarts of oil (I use 10w30)
Oil filter...