General Information
Started out wanting to build a P500 that was well equipped to handle rough and rocky terrain as far as protection of the underside, tires, bumpers, winch, etc. Then on to rider comfort for protection of the elements, Roof, Windshield, Back Panel, 30" LED light bar, and 4 point safety harnesses.

I then added a storage box from a 48" bed topper aluminum tool box and self fabricated a bed around it. while there attached a RotoxPax quick release mount and a 3 Gal RotoPax gas can.

For interior functionality and storage added the Honda cab frame cargo bag, mounted a Garmin Montana 650T GPS with RAM mount on the dash and on the front rollbar an MTX 6 speaker Bluetooth soundbar for entertainment. Finished up with my last major changes by adding BEARD Racing Bucket suspension seats and 4 point restraints for added comfort & safety.
Modifications
Exterior Mods

Honda Hard Roof Black
Honda Full Poly Hardcoat tip out Windshield
Honda Fabric Rear Panel Black
Honda Rear View Mirror
Honda Front Under Hood Tray
Honda Rear Bumper
Strong Made Winch Series Front Bumper
KFI Stealth 3500 Winch Synthetic Rope
SSS OFFROAD full UHMW skid set
Frame plug set
RotopaX 3 Gal Gas Can and Quick detach mount
Pro Armor Cab Mounted Fire Extinguisher
TUSK 30" LED Spot/Flood Light bar 16,500 Lumen
48" Better Built Aluminum toolbox & Custom fabricated Bed on rear rack



---



Interior Mods

Honda Cab Frame Cargo Bag
Honda Under Seat Storage Tray
Honda Rubber Floor Mats
MTX 6 Speaker Bluetooth Sound Bar
Beard 4 Point Safety Harnesses w/ Automotive Latch
Beard Racing Suspension Bucket Seats



---



Drivetrain Mods

Factory



---



Suspension Mods

Factory



---



Wheels and Tires Mods

STI Roctane XD tires 26 x 9 x 12 on all corners



---



Epic Adventures
Had a nice 200 mile Trail ride over four days at Royal Blue in Pioneer TN. The P500 did not disappoint went there with only 80 miles on it and got home with 300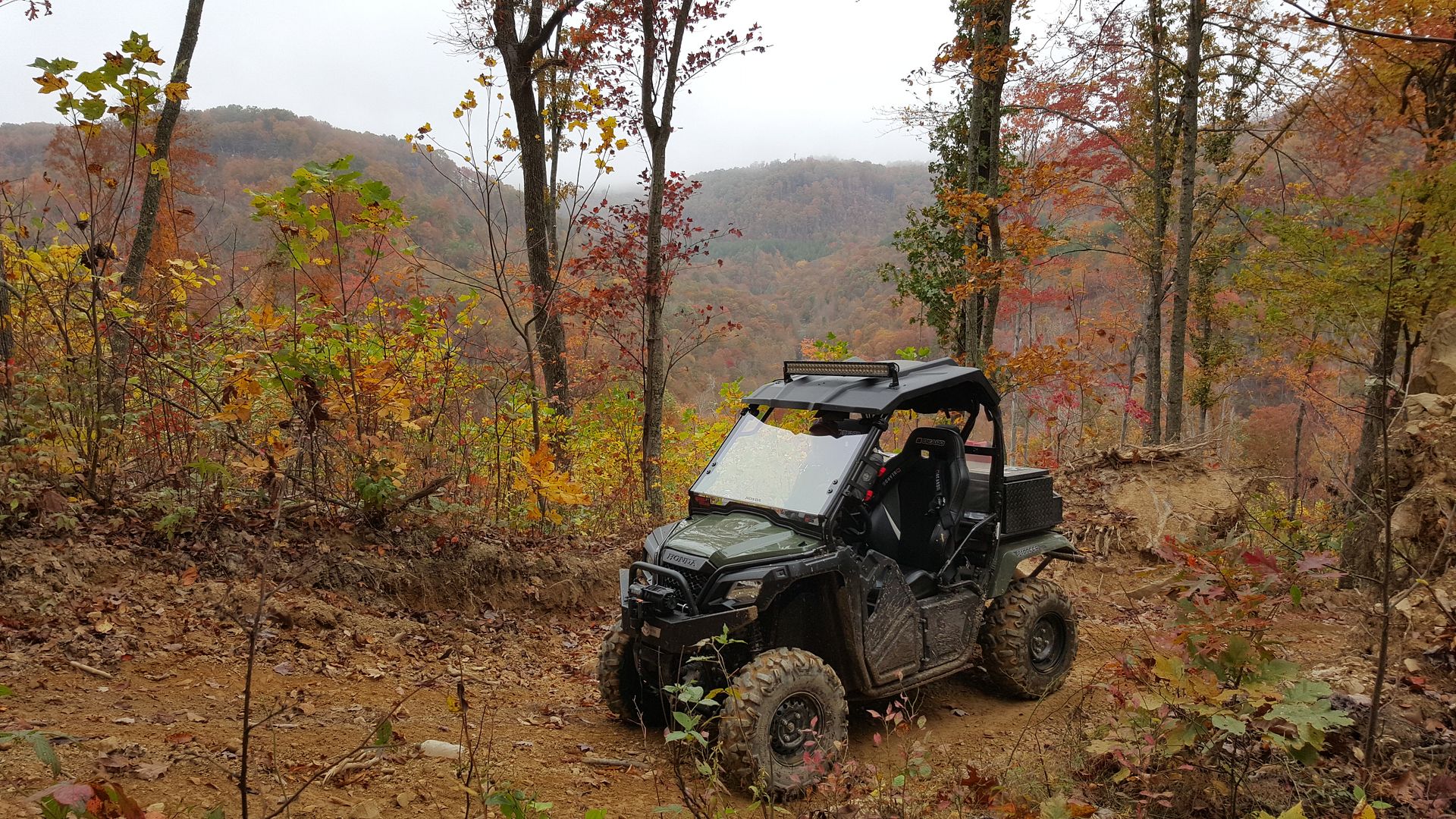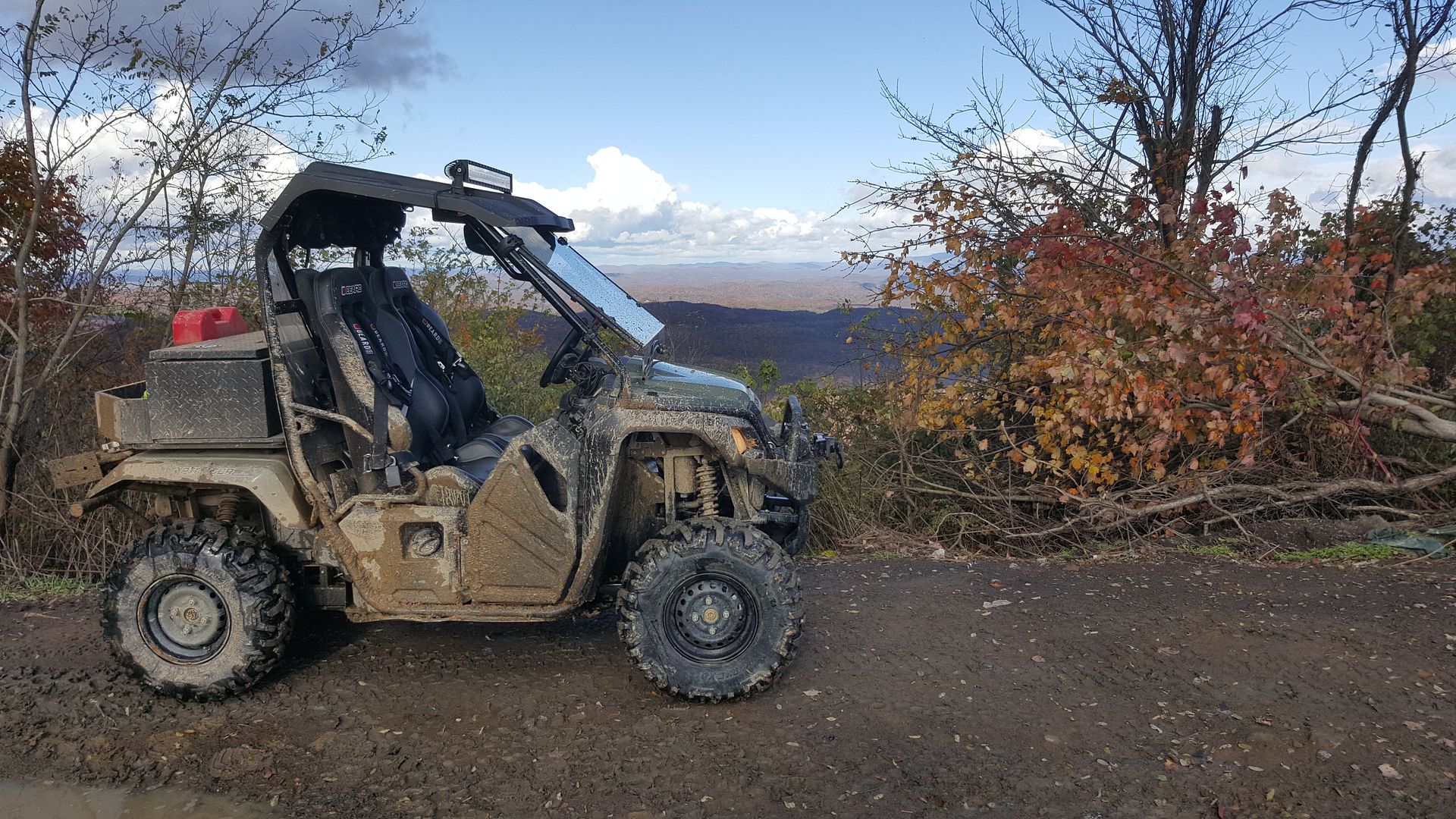 Yes ELK in TN! herd is 300+ Strong now with limited hunting allowed.