Club Founder
Staff member
Lifetime Member
Feb 13, 2013
12,529
28,178
113
Ownership


1000-5
Ya, email notifications are great for that new user or for that most important questions you are dying for an answer to. But as a user becomes more tenured and their post count starts to climb there comes a point when email notifications can become overburden. Here we will try to help you understand how these work and how to set it to your liking.
Default settings:
By default, the site is set up to "watch" each thread a user post or replies to.
By default, the site will send an email for all replies to those watch threads. This is however limited to 1 email per thread between each login.
There are 2 steps required to stop emails:
Disable future emails sent by default.
Remove past "Watched" thread email notifications.
STEP 1:
Disabling emails notifications by default:
This option alone will stop future "watched" threads from sending emails.
Go to your USER PROFILE PAGE
Click on PREFERENCES.
(or click here)
STEP 2:
Removing current watched email notifications.
This option will remove email notifications from past "watched" threads.
Click FORUMS or RECENT POST in the navigation bar.
Click WATCHED THREADS in the sub navigation bar.
Scroll down to bottom of list and click SHOW ALL WATCHED THREADS
(or click here)
Next above the thread list on the right click MANAGE WATCHED THREADS.
Click DISABLE EMAIL NOTIFICATIONS and SAVE CHANGES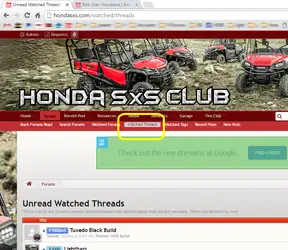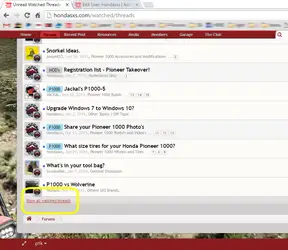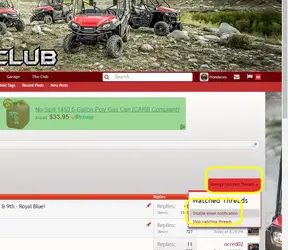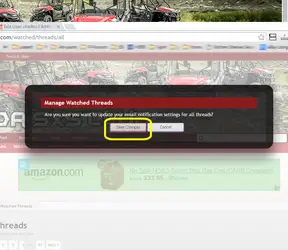 How to selectively received email notifications:
Now that you have updated your email notifications it is important to know how to selectively re-apply it so you can receive a reply notification via email on your most important topics.
In the thread, Select WATCH THREAD in the upper right of the thread.
Then click AND RECEIVE EMAIL NOTIFICATIONS then WATCH THREAD!
NOTE: If it says UNWATCH THREAD, click that first as you will need to remove your current watch settings before you can apply the new one.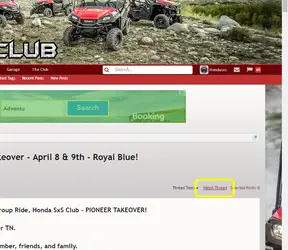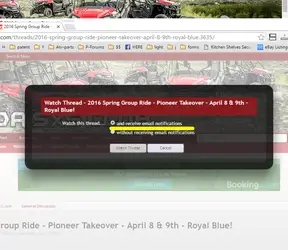 If you have any questions please post below.
If you see an error or this is not workling please post below.
Thanks.
Last edited: