Clever saying here
Lifetime Member
Aug 14, 2013
7,502
28,680
113
Ownership


700-2
EDIT: Update in post 14.
Fires, both current and those not yet started, have caused the closure of National Forrests in AZ...
FLAGSTAFF, Ariz. (AP) — When temperatures are sweltering in Arizona's desert areas, people head to the forests to camp, hike, fish and just cool off. But options for finding respite from the heat will…
www.google.com
Much of AZ is known as what Is called State trust land. Well...now that is being closed as well...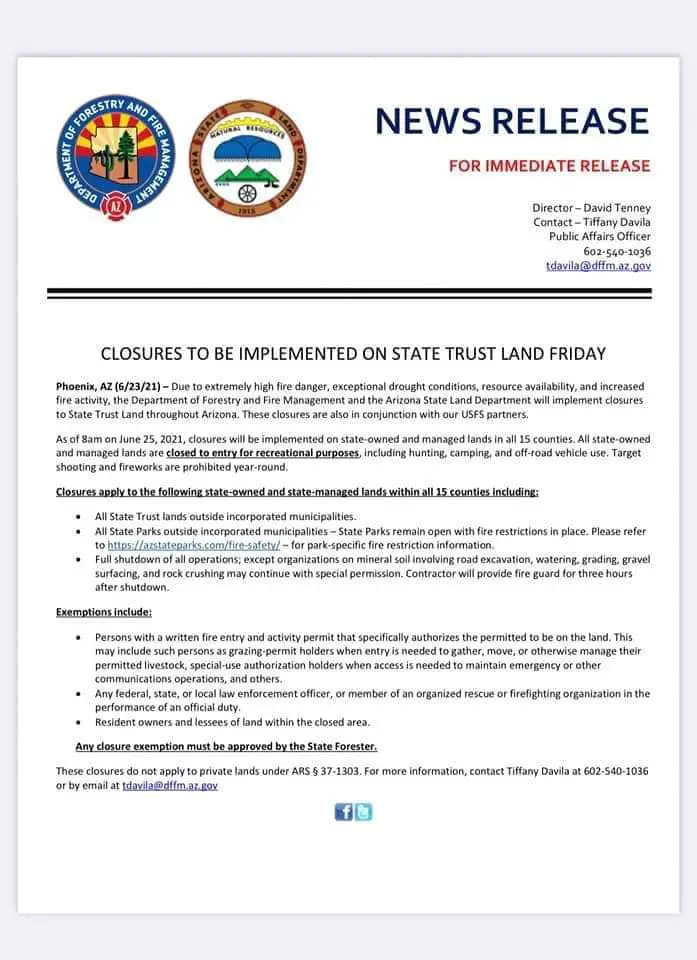 Haven't heard about BLM land, but you can bet it won't be far behind. AZ is pretty much closed for a while. The state is burning down...
Last edited: