General Information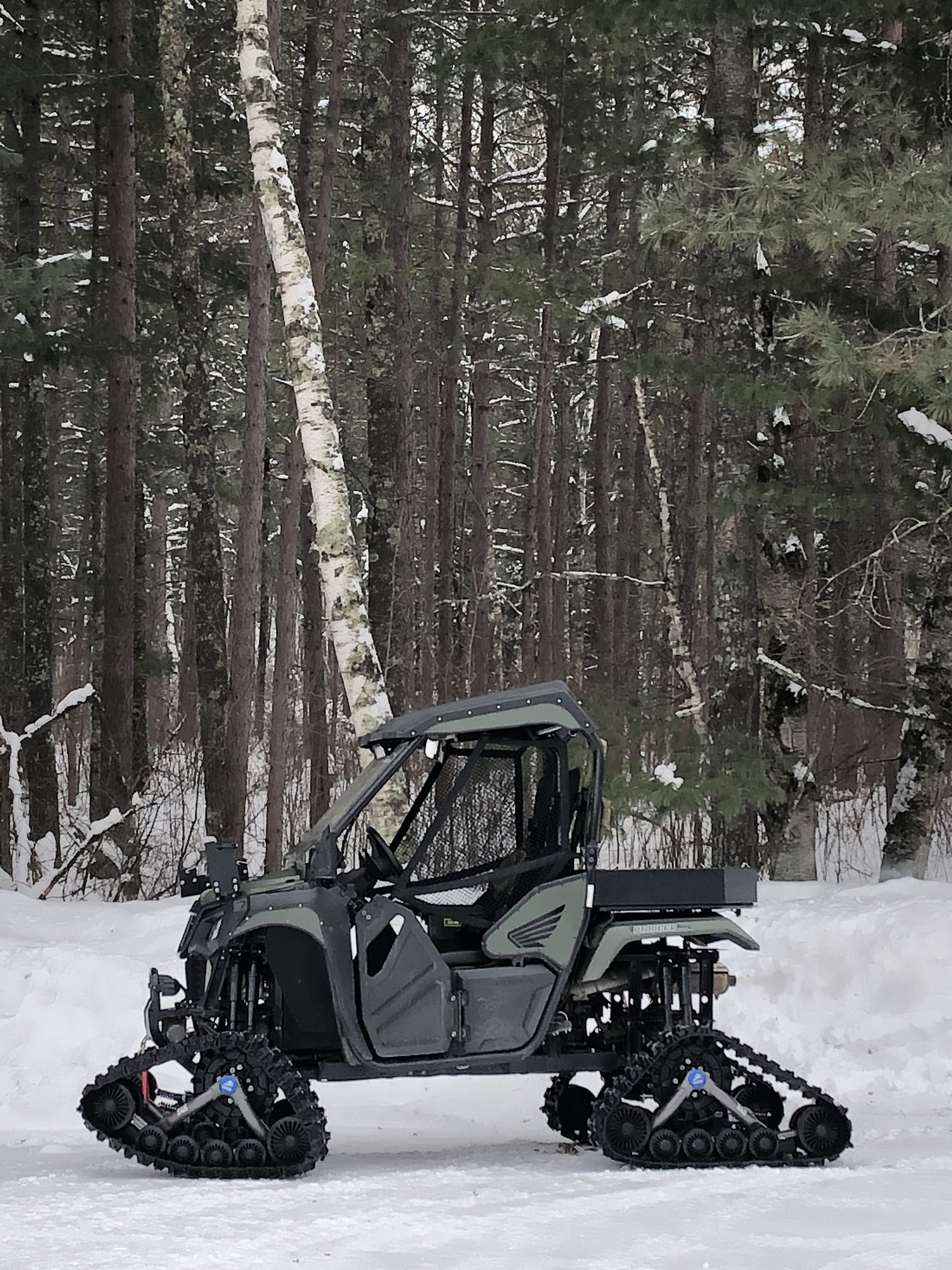 3/11/19 Bought last year, trying to quickly get him up to snuff. I'm wrapping up the suspension mod and putting in new exhaust with Power Commander, should be good to go for riding season.
1/12/20 Tracks awesome! 561cc big bore kit working well. Been putting some hard miles on and no issues.
Modifications
Exterior Mods

Custom Box, Molle bags, hard top, painted deflector, 2500 Badlands Winch, 13" double row Light BAr, 7" Rear Light Bar, 2 JW Speaker spot lights, Tusk EPS



---



Interior Mods

Boss amp & speakers, Ammo box console, custom air suspension switch & gauge panel, overhead & back Molle bags



---



Drivetrain Mods

Straight no CAN exhaust, Power Commander V, 906UP gears, short snorkel w/ K&N, Xtreme ATV BBK & Cam



---



Suspension Mods

JWB air suspension w/ my rear upper shock mounts, Garage Products poly control arm & hub bushing and insert kit, Airmaxxx 480 compressor & .5gal tank, Airmaxxx 3/8" air solenoid valves, no sway bar



---



Wheels and Tires Mods

Yamaha "wolverine" 12" aluminums w/ 26x10 & 8-12 phony BH 2.0 bias. Phoenix billet 1.5" spacers. Winter: Camso X4S tracks



---



Future Plans
Who knows at this point.