Hey all,
Our P500 kits are finally on our website! These kits will be made to order and produced in small numbers for the first batch. Please don't forget to use your discount code -hondasxs.com- to get 10% off along with the free shipping that we're currently offering. Shipping will take 1-3 business days.
The vehicle we used in the pictures has 1.5" wheel spacers with stock wheels and tires and has the "extra coverage" front fenders installed. We feel that it has more than adequate coverage, but if you're concerned about tight areas, the standard kit is 1" narrower in the front and covers the wheels with 1.5" spacers . We will upload more pictures within the next week so you can see the differences between the two kits.
Our goal for this kit was to retain the rear factory fenders while adding additional coverage. This was done by adding a fender extension to the
inside
of the rear fender and adding custom anodized brackets and spacers to relocate the mounting points. The rear fender extension provides an addition 3" of coverage to the outside of the vehicle.
Honda Pioneer 500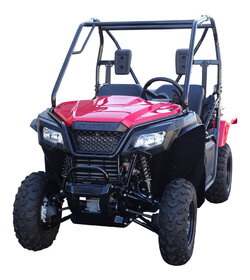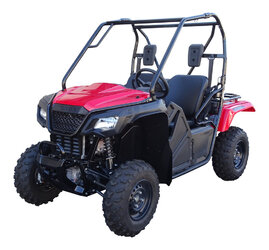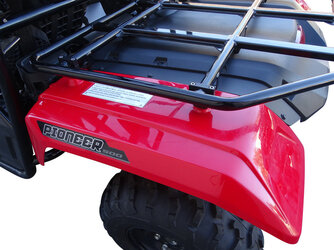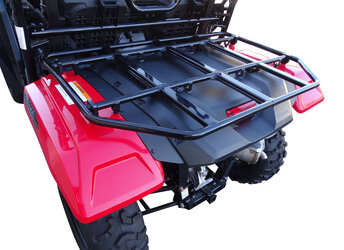 Last edited by a moderator: