i4WD=imitated 4WD
Moderator
Lifetime Member
Supporting Member
Club Contributor
Mar 17, 2015
11,049
38,401
113
Ownership


1000-3,
1000-5
Several club members took an Overland adventure camping 2 days through Royal Blue and the TWRA lands in TN October 22, 2018.
We made it from Royal Blue parking lot to the abandoned train and the prison.
Sorry I didn't take too many pics. I mostly watched the GPS and stayed on course. Plus I rarely had anyone in front of me to record with the VIRB.
I'll get my few vids up soon.
OVERLAND T-Shirts available here -->
2018 overland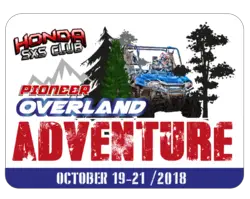 Last edited by a moderator: