SuperATV
Well-Known Member
Vendor
Dec 5, 2013
1,154
7,922
113
TALON 1000X 1.5" FORWARD OFFSET BOXED A-ARMS​
Link:
https://www.superatv.com/honda-talon-1000x-1-5-inch-forward-offset-boxed-a-arms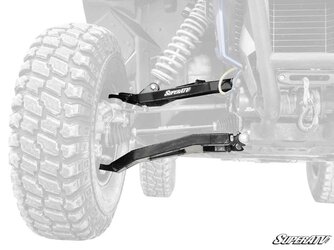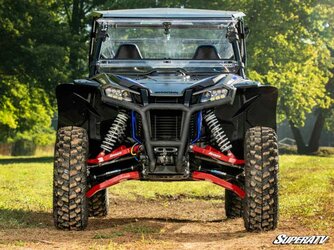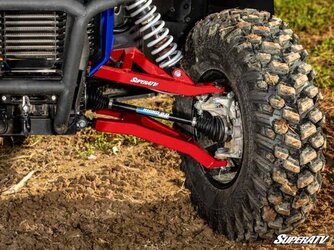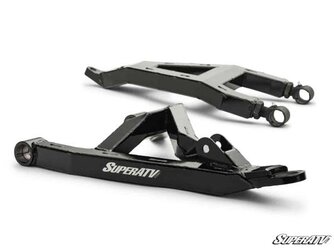 Strength, Style, and Performance
Power and performance are top of mind every time you hit the trail in your Talon. You need a machine that can give you a comfortable ride and take every unexpected hit without falling to pieces. With SuperATV's Honda Talon 1000X 1.5" Forward Offset Boxed A-Arms, you'll have a smoother, sturdier ride, and room for up to 34" tires. The boxed design makes it them incredibly strong and gives them a sleek style that stands out from the crowd.
More Clearance Changes the Game
These Honda Talon A-arms aren't a tougher version of stock. They're packed full of performance boosting features. The 1.5" high-clearance bends let your roll over sticks and rocks without getting hung up. But it's the 1.5" forward offset that really changes the game. It gives you room for up to 34" tires without a lift. You get more stability, a smoother ride, and room for massive tires.
Boxed Is Better
Our boxed A-arms are built with TIG-welded advanced steel plating, and they're internally gusseted. They're as tough as they come, and are made even more durable thanks to the UV-resistant powder coating. All that strength gives you a brawny look that stands out from the all the stock machines on the trail.
To top it off, they're backed by a lifetime warranty. If you somehow manage to break them, we've got you covered.
Adjustable Pivot Blocks
Your Talon's camber is sensitive. If you add a small lift or a heavy bumper, your camber can get out of whack, compromise your ride quality, and wear our your tires. You can fix it thanks to our adjustable pivot blocks. They're set to stock specs but make it easy to adjust your camber for optimal ride quality.
Adds a 1.5" forward offset
Adds 1.5" of ground clearance
Fit up to 34" tires
Made with 1/8" heavy-duty steel plating
Adjustable pivot blocks for full camber adjustability
Utilizes stock A-arm bushings
UV-resistant powder coat finish
Easy to install—includes bushing removal tool
Backed by a lifetime warranty
Honda Talon 1000X : 2019+
Honda Talon 1000X-4 : 2020+