highpocket74
Well-Known Member
Vendor
Jul 2, 2019
1,690
5,279
113
Ownership


Other Brand

Talon X
Design progression so far. I really like this design! It's simple but gets the job done. Waiting on tubing quotes and a sample that's still a couple weeks out. As mentioned earlier in this thread, the main goal was a step (for the wives and kids), secondary goal was a tree kicker style protrusion. The cad models look great but I can't wait to build the sample unit.
Design iteration is fun! I like to build exactly what I want then keep tweaking away at it to simplify fabrication. A third attachment may be needed but I don't want to add that unless after beating this up a little proves that I need it. Not all tree kickers have 3 attachments. I'm hoping the thick plates and tubes will be more than strong enough.
The mounting plates will be 1/4" thick for strength. The tube ends that weld to the mounting plates will be beveled for a strong weld since everything is hanging from that.
View of the outside.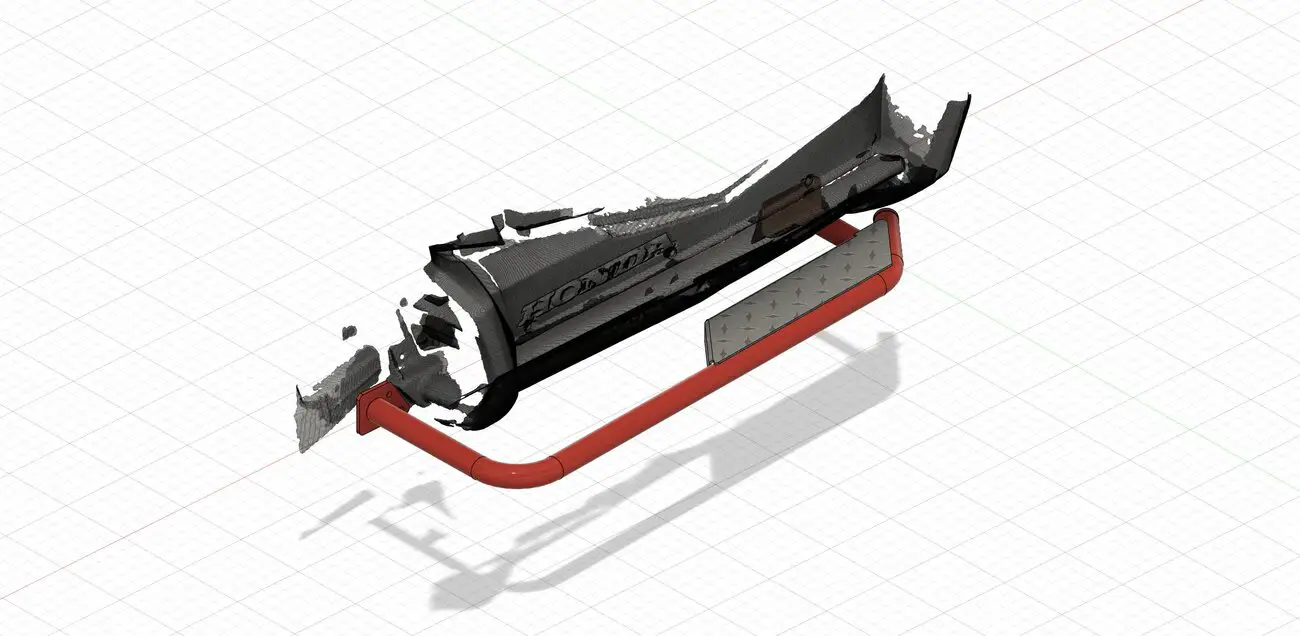 View of the inside shows the bent and coped plate for the step. This design change eliminates the inside tube while retaining step strength.