Got the Megabites mounted today. Discount Tire charged me $43 total to take the old ones off, and mount the new ones.
Measured them at 15 psi, on OEM rims. First by the good ol' up against the wall with a carpenter's square on the other side:
Front- 29 3/4"
Back- 29 5/8"
Next I measured around circumference, and divided by 3.14:
Front- 29.856
Back- 29.816
So as you can see, on the stock rims they are just under the 30 inches called out on the sidewall. I took a spin around the block, then measured my ground clearance, and I gained 1 1/4".
RMATVMC"s sale on them is over, but I got these for $140 a piece, so I'm happy. I wanted something a little taller, and good dirt/mud/gravel performance for the trails we have here in W. Wa. might be a little while since we're snowed in, and I also have a ton of goodies in the garage to be installed. I'll post on those later. pics: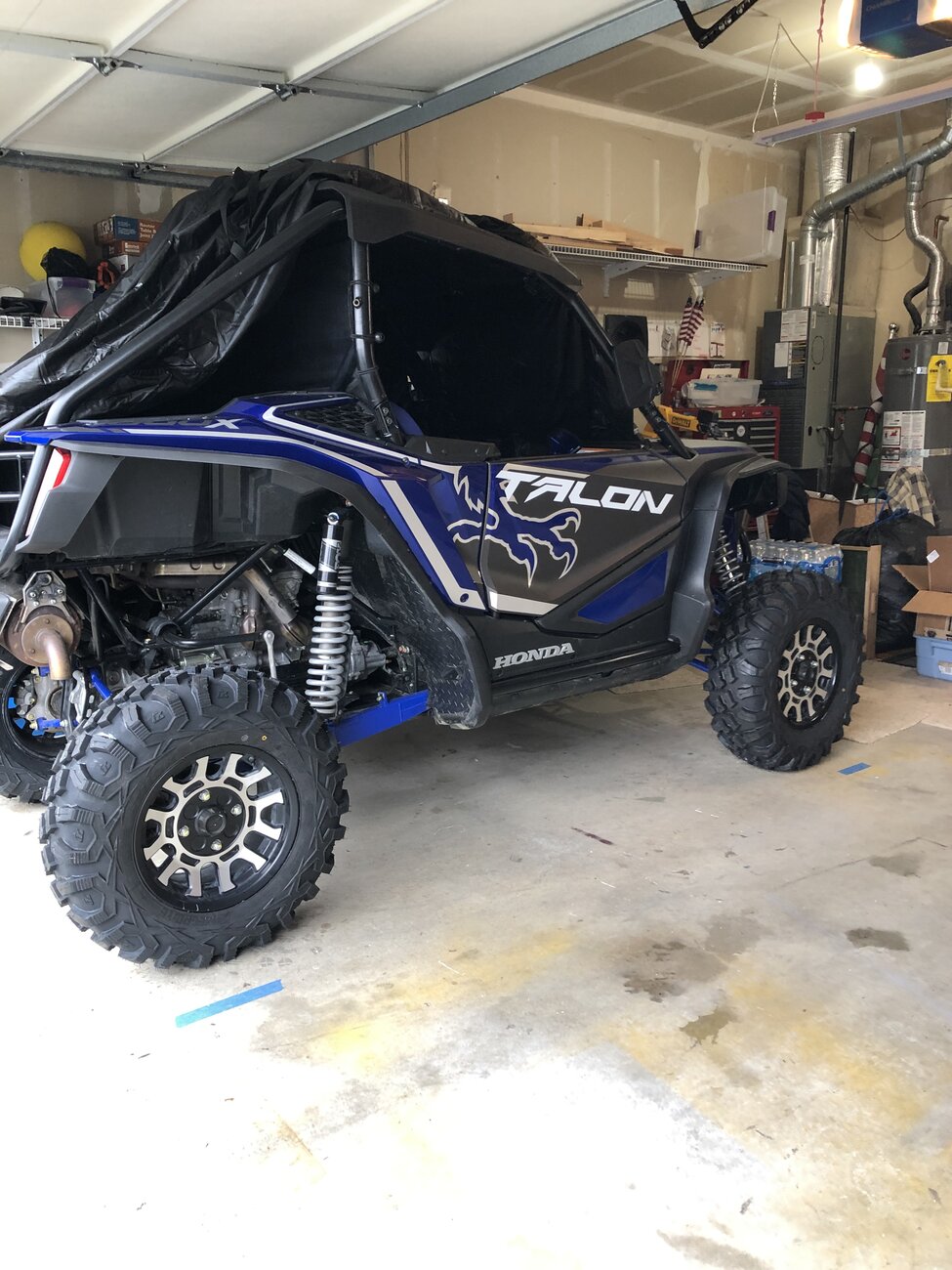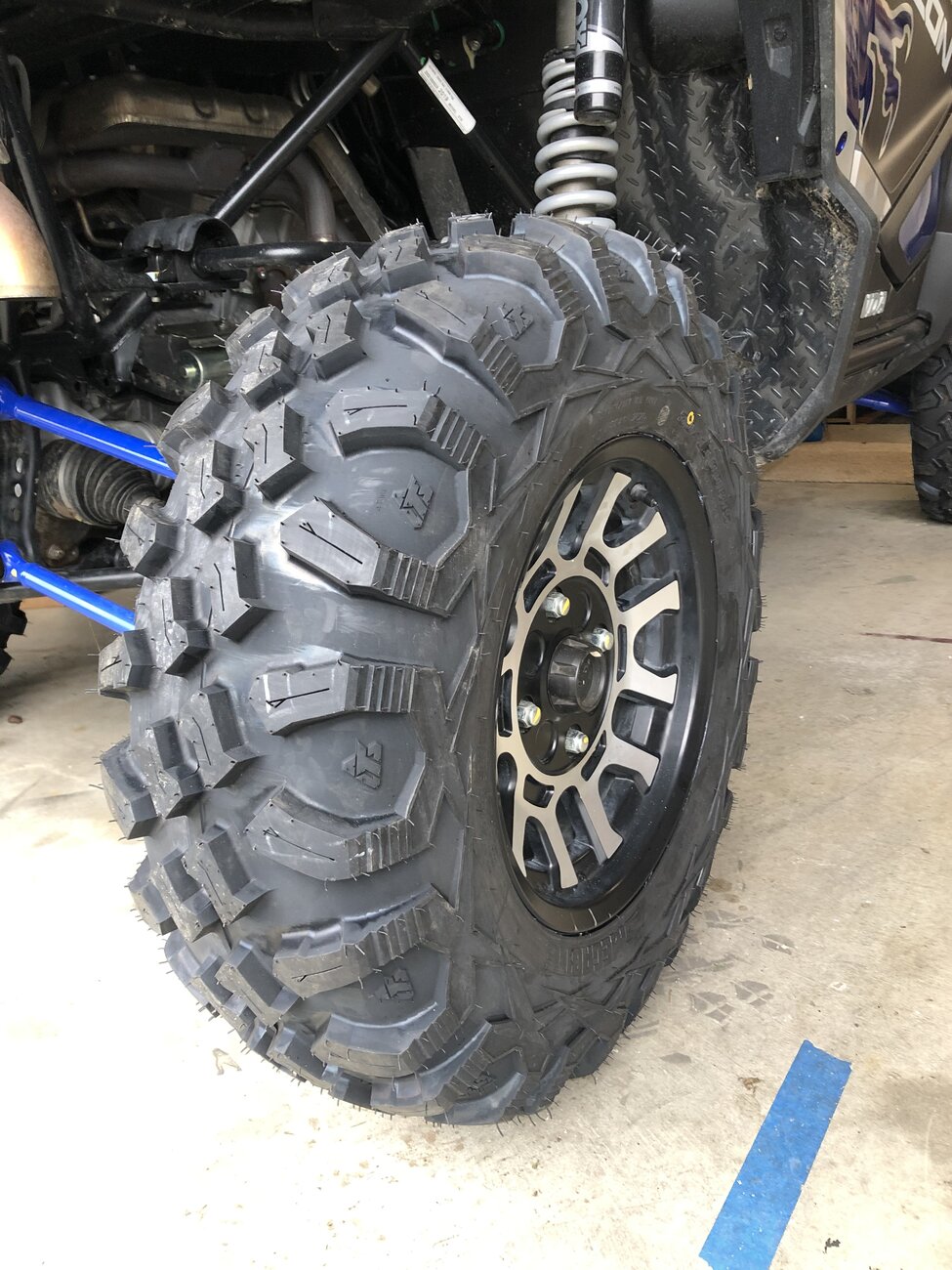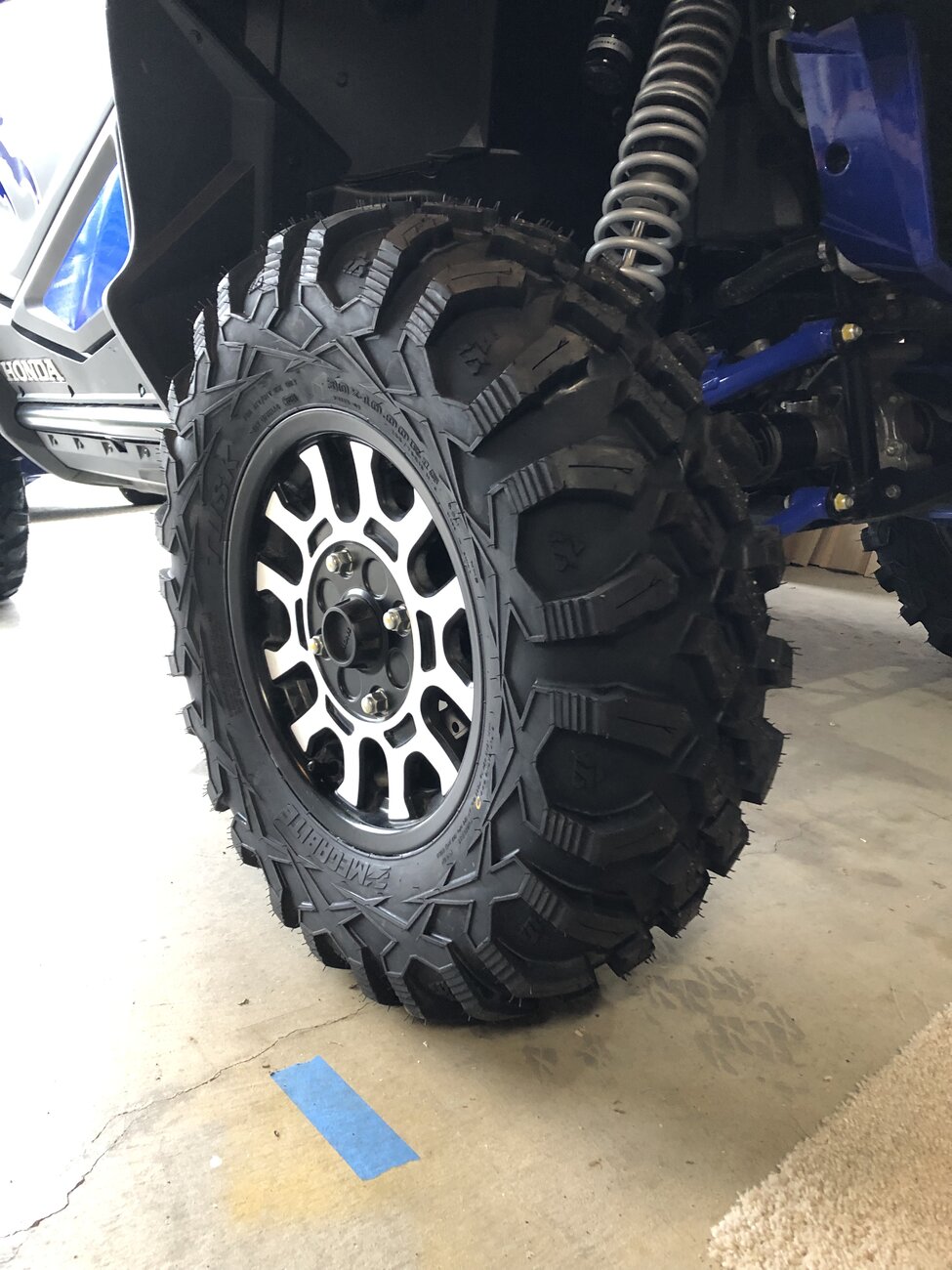 Last edited: