This site uses cookies. By continuing to use this site, you are agreeing to our use of cookies.

Learn More.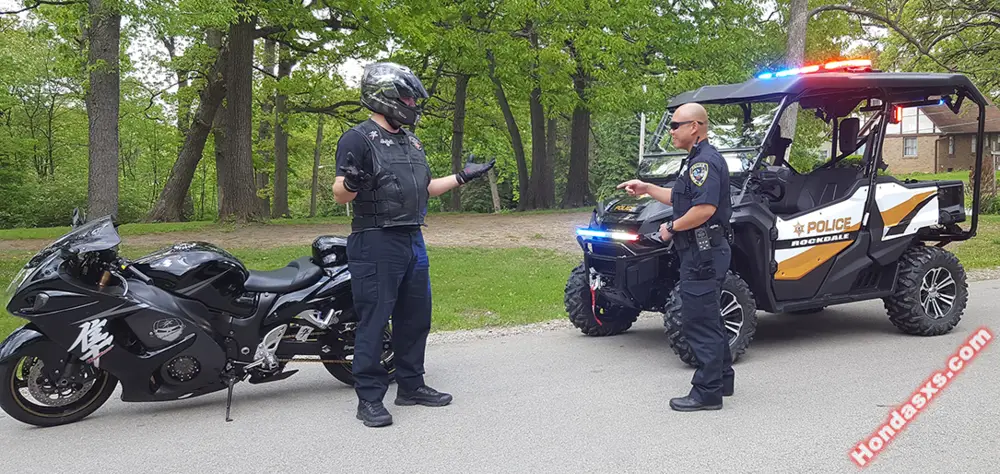 Police Pioneer
The Police Department for the Villiage of RockDale, Illinois just welcomed a new 2016 Honda Pioneer 1000 (SXS1000-m5) to its fleet of patrol vehicles. Outfitted to help serve the community this new tool will be put to good use helping protect the village and the surrounding community for many years to come.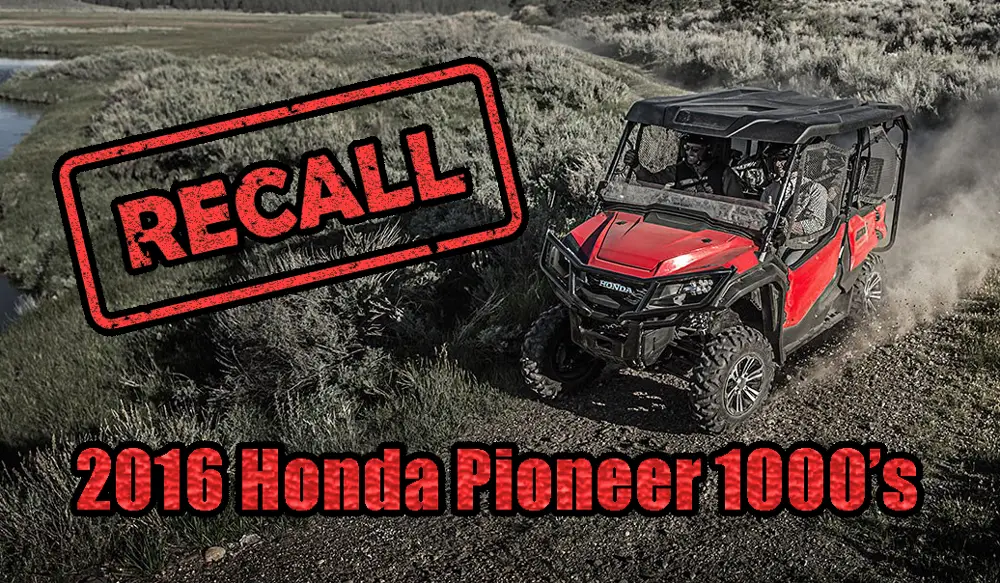 April 2, 2016: Honda has announced a "STOP SALE" on certain model year 2016 Pioneer 1000 side by sides. It is to repair a potentially defective front door striker on select, affected vehicles. If the front door striker breaks, the door could open unexpectedly.
Effective immediately, Honda dealers can not sell any new or used 2016 Pioneer 1000 (SXS1000) models within a select VIN range
(see chart below)
. Contact your local dealer to find out if your VIN falls in the selected range if you're planning on purchasing a new Pioneer 1000 and haven't taken delivery of it yet. Once Honda updates their database, you will be able to enter your VIN#
here
and find out if your model falls into the affected range. The service bulletin including repair procedure, parts information, as well as warranty claim information, is forthcoming.
Model ID to Model Identification Chart:

Head over the UTVUnderground to read there very wordy review of the new 2016 Honda Pioneer 1000.
Test Ride: 2016 Honda Pioneer 1000 from UTVUnderground.com
Read the full story here -...

Our Side-by-Side family now includes seven different configurations, from the trail-sized Pioneer 500 to the powerful Pioneer 1000 line that seats up to five people. With more choices than ever before, the Pioneer family makes it easy to select the multipurpose Side-by-Side that's just right for you.
Head to Head Drag Race.
Honda Pioneer 1000 VS Polaris Ranger 900xp.
It didn't matter who drove. The Pioneer smoked the xp every time!