I started off wanted to buy a used Pioneer, but after searching far and wide, I really couldn't find one for less than about 10k and those were 14's and higher miles. When I found I could get a 20 for 12k OTD, it just made sense for me.
I know most of these builds have been done as the platform is 6 years old, but hopefully this will give me a place to track progress and get some tips for completing it how I want. Main use of it will be utility/hunting, so that is the purpose of the build. This is my first sxs and I've been very pleased. I had a Honda Rancher 420 that I could not kill, but with now 3 kids, I needed something that could include the family as well. I currently hunt 1800 acres, and my father in laws electric golf cart was being stretched too thin on that much land.
I certainly see the main 2 complaints about the 700. No storage and no top end speed. The top end speed doesn't bother me, but the storage will need to be fixed, as I need a place for straps, rope, machete, flagging tape, etc.
I removed all the safety netting, just seemed to get in the way and I don't need it how the machine will be used. I've added 2 kolpin gun mounts over the driver seat, and just added AES insulation under the drivers seat as well. I still need to add some under the leg panel and then test it out. The sound test doesn't seem to show any difference as both before and after install it was right at 63db. I'm sure it will help with heat though. I also have a ROPS storage back that should be tomorrow. Plan is to hang it facing the bed off the middle ROPS bar to avoid the gun mounts, but still have access to the storage bags.
Pioneer Build List-
Front Bumper
Rear Bumper
Winch/Mount
Tailgate extender
Tailgate
Light bar,mount
Tires- 27"
Completed-
Rops Storage
Kolpin Gun mounts
Insulation
UPI a arm guards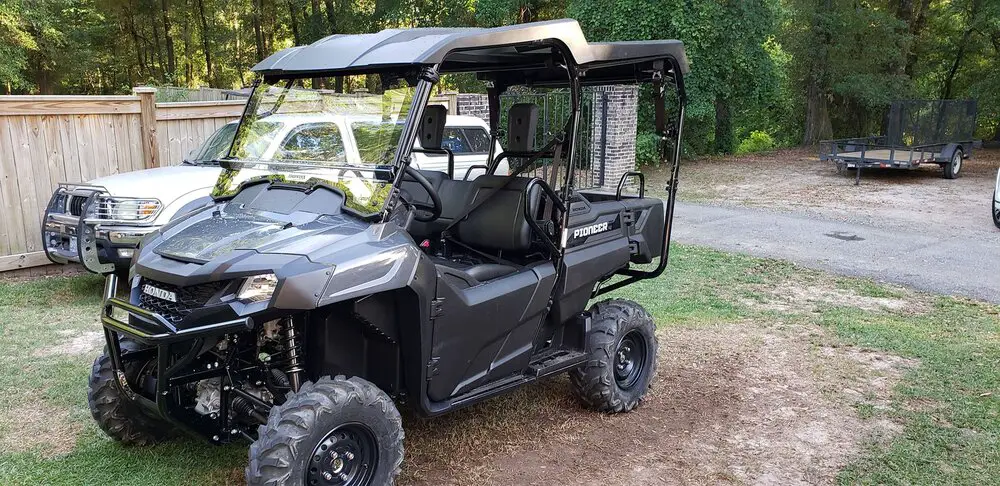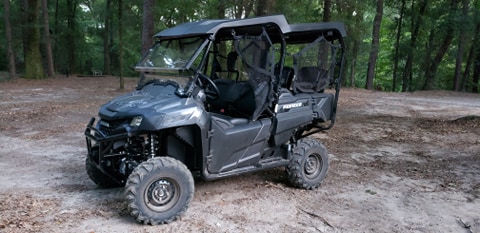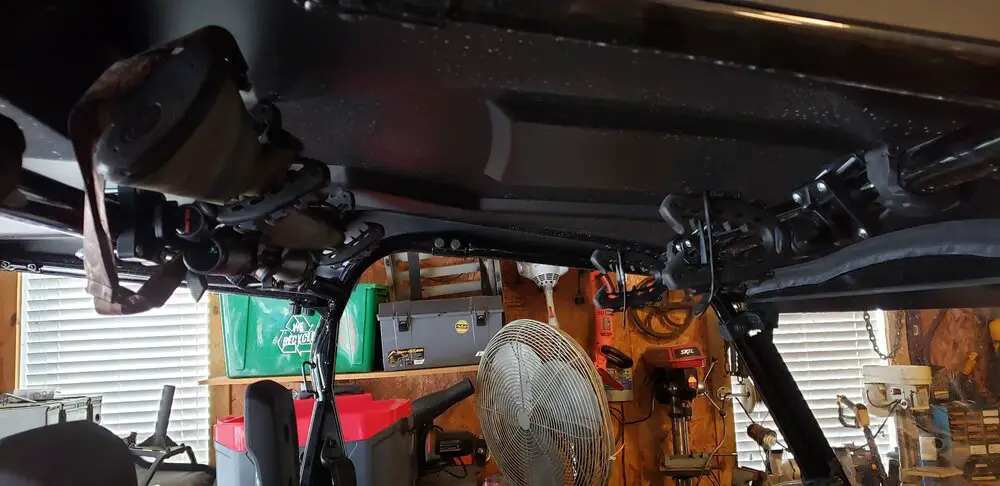 Last edited: