Club Founder
Staff member
Lifetime Member
Feb 13, 2013
14,303
38,361
113
Ownership


1000-5
Honda has officially made bold news confirming the return of a 16 year old model once again....
Introducing the 2006 Honda Rincon 680.... For the 16th year.
---------------------------------
2022 FOURTRAX RINCON
Part luxury ATV and part hard worker, the uncompromising FourTrax Rincon is purposeful and strong. It boasts Honda's largest ATV power plant, which is an efficient, liquid-cooled 675cc single-cylinder with the crankshaft aligned with the vehicle's direction of travel, for a direct link to the rear axle. The three-speed automatic transmission can also be shifted via handlebar-mounted push buttons using Honda's popular Electronic Shift Program (ESP®), and the premium, long-travel Independent Rear Suspension system delivers an enhanced ride. Rugged bodywork and steel racks are prepared for the hard work required of multipurpose ATVs, so this won't-quit machine is always willing to put in the work while maintaining rider comfort.
Color: Red
MSRP: $9,499
Availability: July 2021
Source - Honda Confirms Montesa Cota 301RR, FourTrax Rincon
LOL...
To add spice to the 2022 line... It comes in
BOLD NEW GRAPHICS of... RED!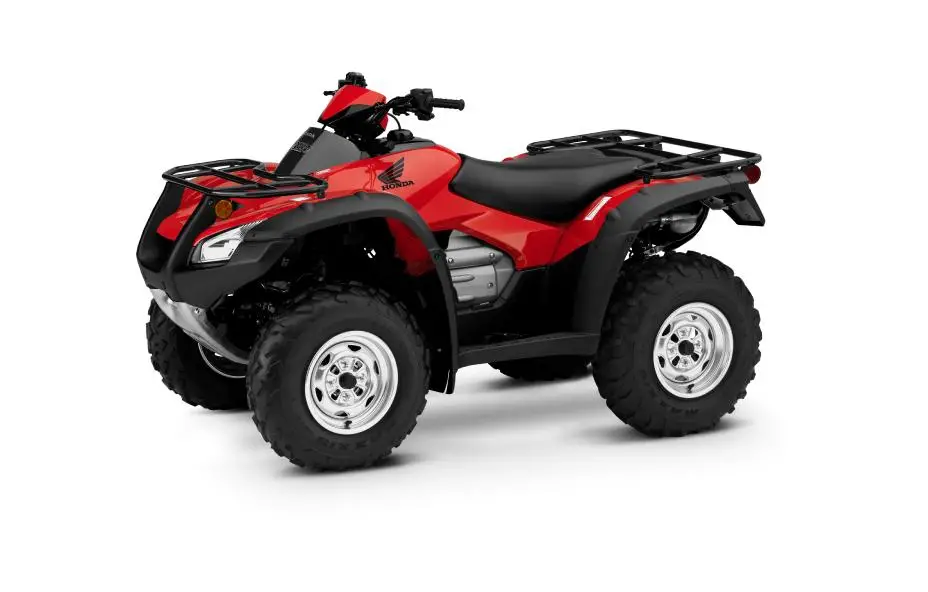 Last edited: