Jul 6, 2018
15
26
13
Ownership


1000-5
Ok, I've just taken the plunge and put a deposit down on a 2020 1000-5 LE from Southern Honda in Chatanooga. It's a 240 mile drive for me, mostly interstate. The LE is supposed to be ready for pickup in the next day or so.
I have the 6x10 trailer in the picture. The measurements inside the rails are 121"x73". So it has an extra inch past the ratings and the LE is only 63" wide and less than 10' long. The rails and tailgate are removable from the trailer with a couple of bolts if I really need to do that. The trailer is rated for loads up to 2060 pounds. So I think I'm ok there. The dry weight of the LE is 1763 and I have the hard top, hard coat split windshield, and the winch. It's hard to find anything which gives weights but the top and the windshield being plastic should be very light and the only thing I could find on the winch seemed to say the shipping weight was 28 pounds. Seems pretty light but if that's correct, all the extras and the fluids shouldn't amount to much over 100 pounds. I think. But I don't know so I'm tossing it out to the forum for comments.
I've had the trailer a couple of years. It's been great for moving my zero turn and for loading up with a golf cart, generator, gas cans, tents and stuff for camping. That was all easy but that wasn't a $20,000+++ Pioneer. I live in the mountains with 180 acres of forested property to get around in with nothing but logging roads so the Pioneer will be a whole lot better than beating up my F150 4x4 on those "roads". All I have to do is get 'er home.
I'm going to add 4 heavy duty D rings for tie downs, and I have a set of 4, 4400# ratchet straps. But will the Pioneer really work with the 6x10?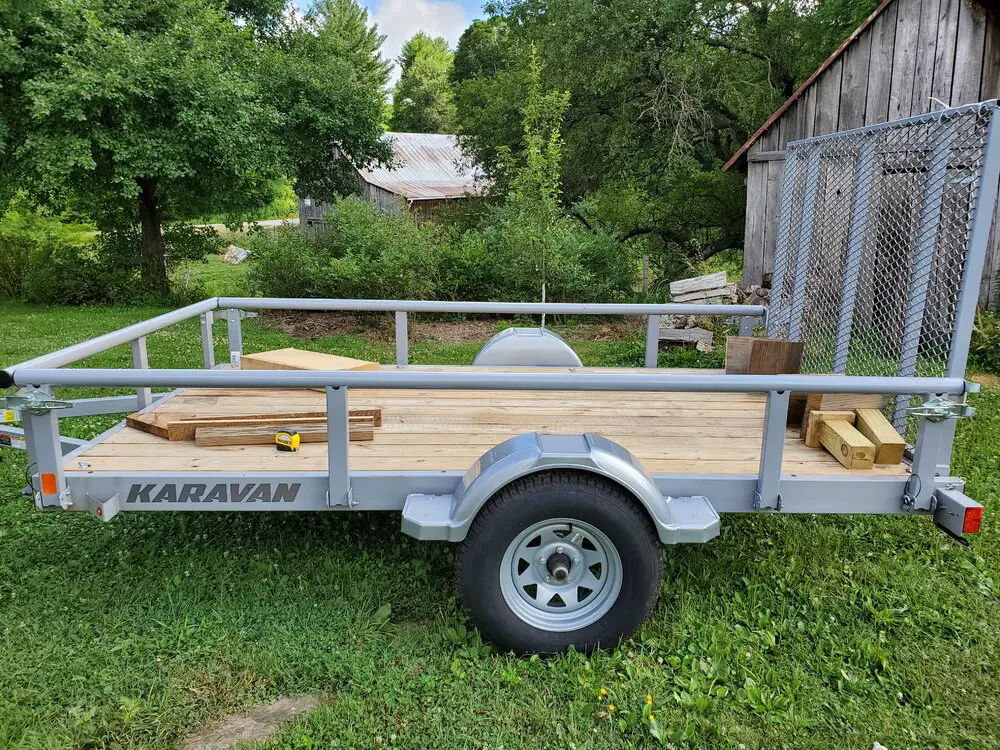 Last edited: