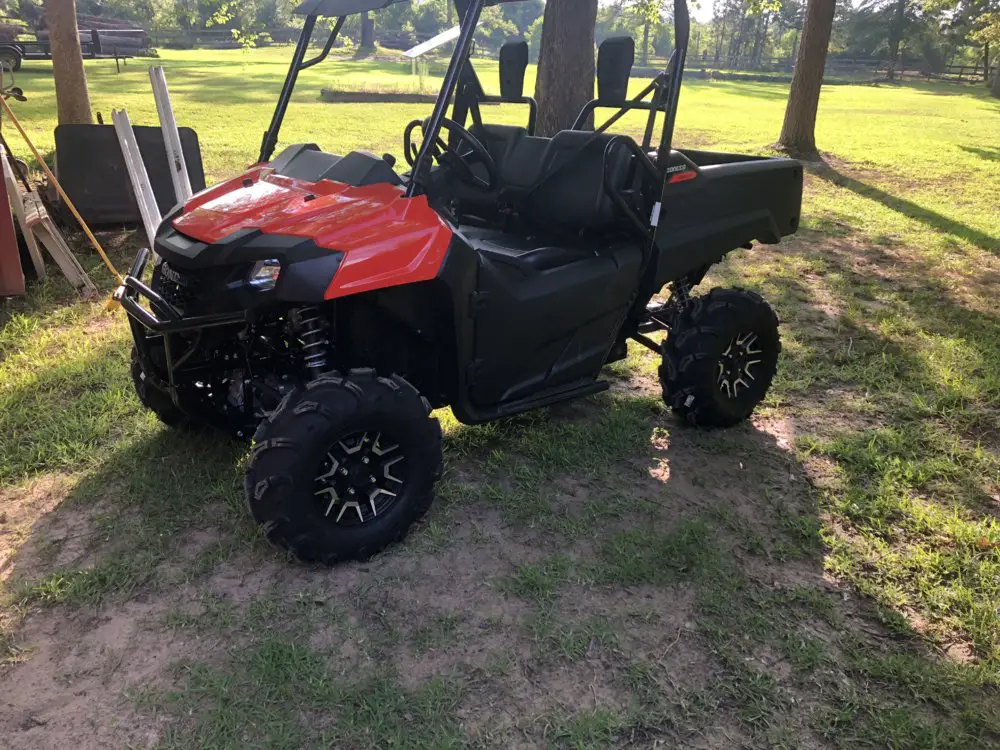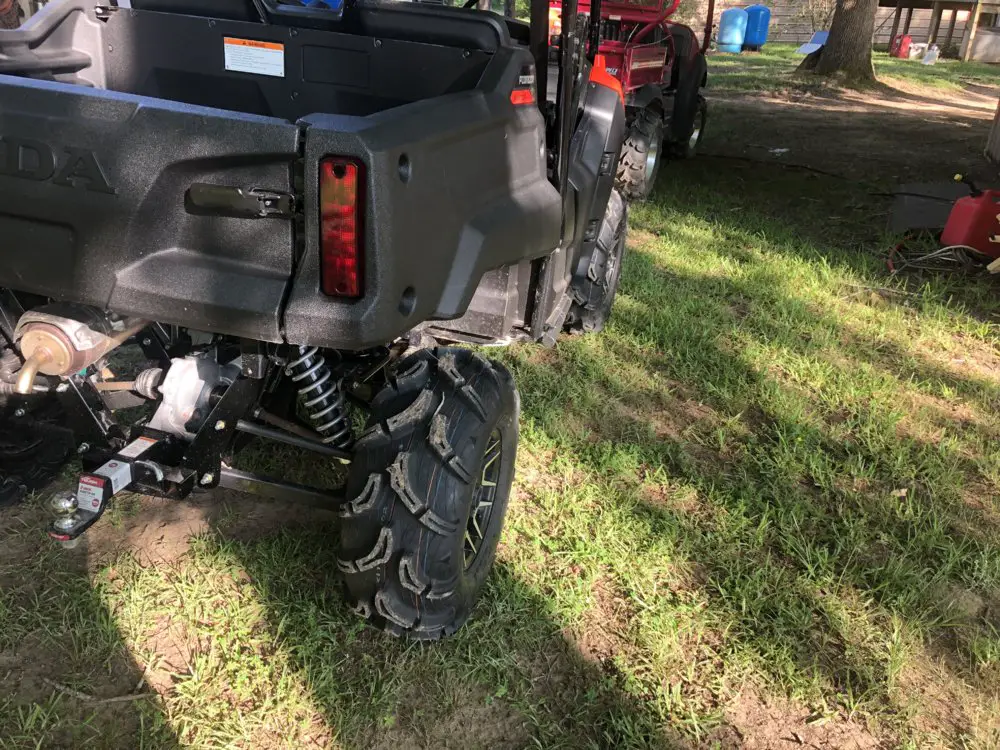 Ordered new tires (zillas) the other day and finally got the chance to mount them up.
2019 pioneer deluxe on stock deluxe wheels. 27x9's our front 27x11s out back.
Fitment is great fronts stick out a smidge past the fender. No power loss to report power steering handles them just fine.
Also on stock suspension probably raised it up a .5-1". Wanted to post because I haven't seen this setup discussed much. Looks good to me!