Club Founder
Staff member
Lifetime Member
Feb 13, 2013
12,529
28,178
113
Ownership


1000-5
From Photobucket or other online gallery!
To Insert a photo from the web or Photobucket Click this Icon pointed to. Paste the Image url and then click insert.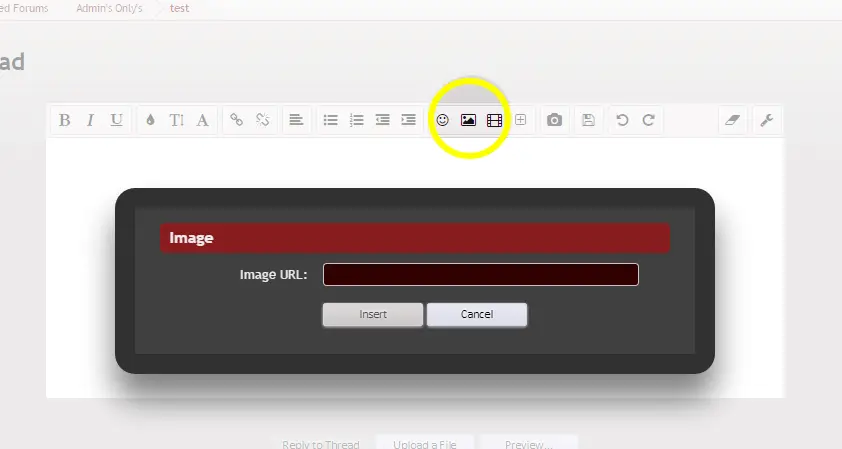 To upload a picture or file do the following:
Select the (upload a file) button. Then select your picture and click open.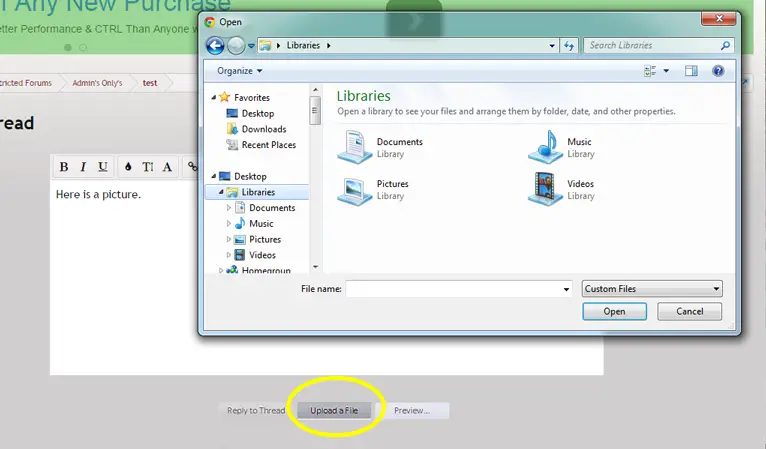 The File will upload and you will see the image at the bottom. Select Thumbnail. Thumbnail view is still large, and many times full image is too big, making it unable to view the entire image at once.
If you select one and want the other because of size issues, see below as we will go over editing.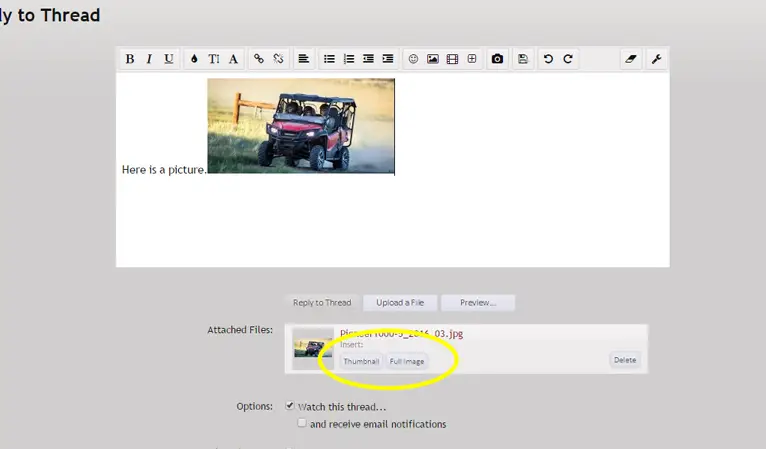 Now after inserting your images you can highlight or use the cursor and move them around in the post to the location you want. Click create thread or post to finish.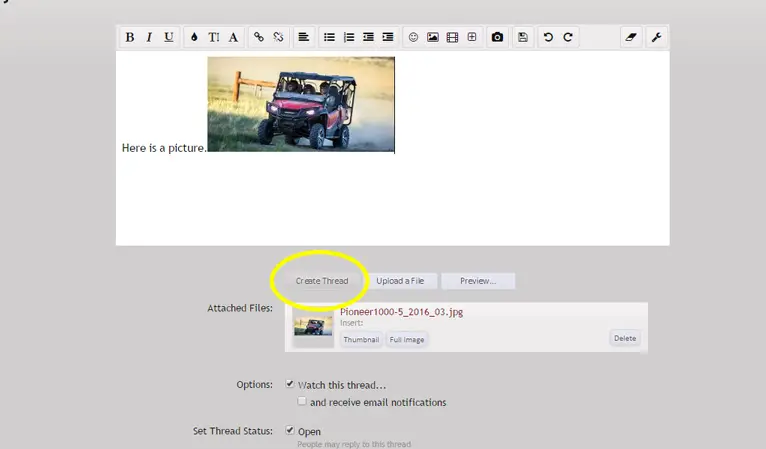 Once posted you can go back and edit to delete pics, add more, or adjust position in the post.
Click Edit in the lower left. A window will pop up, from here you can highlight the attachment text and move the position of the picture in the post.
To add more pics or delete pics, select the (More Options) tab upload the image you wish.
Remember to select save changes when finished.
Last edited: