Club Founder
Staff member
Lifetime Member
Feb 13, 2013
12,724
28,934
113
Ownership


1000-5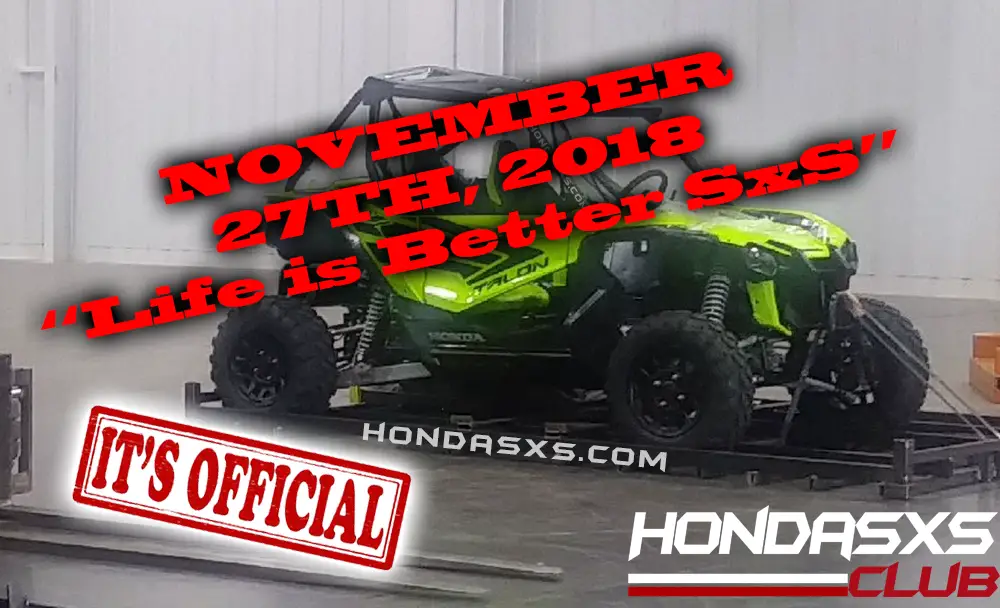 UPDATE from HONDA at the AIMExpo today.
Talon is set to be announced November 27th.
Oct 9, 2018 - LAS VEGAS, Nevada
Today at the AIMExpo powersports trade show, American Honda revealed that it will produce a new sport side-by-side. Honda said that the model name and specifications will be announced on November 27 in conjunction with the launch of an advertising campaign called "Life is Better SxS."

Honda is a leading manufacturer in the four-wheel powersports category, offering a hugely popular full line of off-road products. Honda officially entered the side-by-side category in 2009 with the utility-focused Big Red. Currently, Honda's Pioneer 500, Pioneer 700 and Pioneer 1000 enjoy great success in the multipurpose side-by-side segment.
Just in case you haven't been following along lately. HondaSxS.com acquired pictures of the Honda Talon a few months back against Honda's liking. These were quickly confirmed to be the first units off the pre-production line in South Carolina and were being crated up heading to a photo shoot.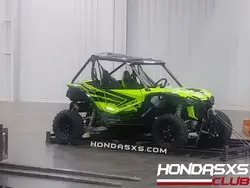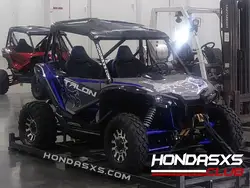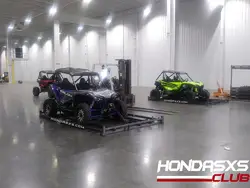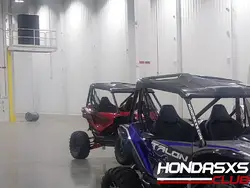 So what do we know about this TALON?
Naturally aspirated. No, there will NOT be a turbo version this year.
Same drivetrain as the Pioneer 1000.
6 Speed DCT.
Paddle shifters
Bucket seats.
Cockpit seating with center shifter.
HP has been bumped up and is currently UNKNOWN.
Rear mounted engine.
Trailing arm suspension. 2 versions, 3 link and 5 link.
Expect 2 versions of the Talon. Like a Woods and Desert versions.
No 4 seater this year but expect one to follow.
I-4WD is not known.
Not expecting a 50" Talon currently.
Availability early spring.
Last edited: