Dec 27, 2019
254
220
63
Ownership


Talon x4
Not sure if this will be an actual "build" but I will try to update this with whatever changes I make. I don't see much on talons in serious snow or on tracks, so hopefully I can provide some useful information. I copied and pasted my post from another thread about the tracks as well.
Been a member on pirate4x4.com for over 15 years, so I'm not new to forums, just new to sxs's.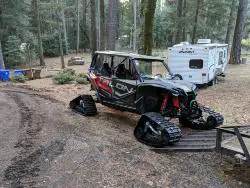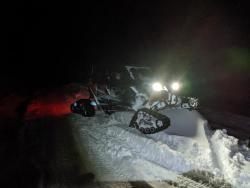 After loosing my 1 ton 4runner on 40" tires in the fire in 2018 I had to get another toy to go play in the snow. A few of my buddies have rzr's with tracks, but I've never been a big Polaris fan. So after some research, I picked up a talon and some tracks
Last night was the first trip on the tracks, man it's a blast. You can go places that guys even on huge 54s can't dream of.
I will say the trans isn't super happy in the snow in auto or sport mode. It likes to jump back and forth between gears. I found using manual mode when really mashing worked better. I haven't got to ride in another rig yet, but I do wonder if the cvt may have a slight advantage here. It's what's snow mobiles use after all. Either way, it's an all season machine for us, so I'm still glad I went honda, I didn't want a rubber band trans.