Club Founder
Staff member
Feb 13, 2013
12,361
27,291
113
Ownership


1000-5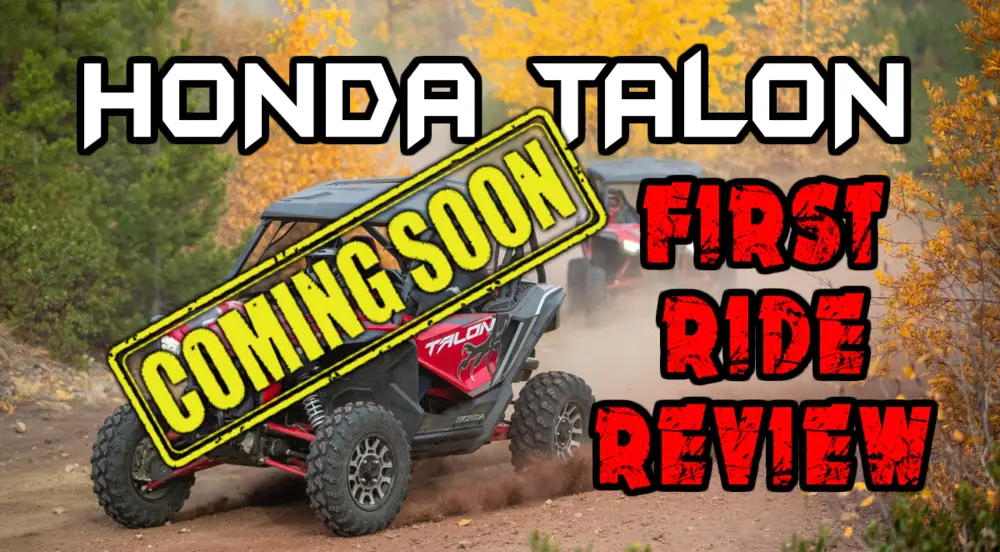 Next week starts the first segment of the Talon Demo's out in Utah. All the off-road press will be there along with a handful of the smaller guys including myself. That's right. Honda has invited me to attend the first Talon Ride Event next Thursday. I hope to have some great first-hand experiences, videos, and photos of the event to share.
During this 1 day event, we start off with a technical discussion then split the rest of the day around lunch in the seat of a new 2019 Honda Talon. Im excited to attend but can't help but wonder what restrictions they may impose. Anything under 60 will kinda be a let down for sure. And a 20mph max tour guide will turn this exciting trip into a dud fast.
Some things I'm after:
Power improvements.
RPM range.
The lightness of the unit. Weight to power feel.
Will the DCT improvements be noticeable.
Shifting speed improvements.
Handling at all speeds.
Crawling at low speeds.
Finding an I-4WD challenge. This is doubtful.
Stability differences between the R and X units.
Cockpit layout.
What else? (post your request below)
It's great these units are starting to come out of the woodworks. Lets just hope HSC has a game plan for the demand! Be sure to keep an eye out of reviews popping up from media outlets Monday or Tuesday and through the next 2 weeks. If found. Start a new thread in the review section here -->
Talon 1000 Reviews
Thanks